The Importance Of Diversity In Tech
22 Sep, 2022
5 minutes
Diversity is critical for businesses that are looking to remain relevant to their customers ...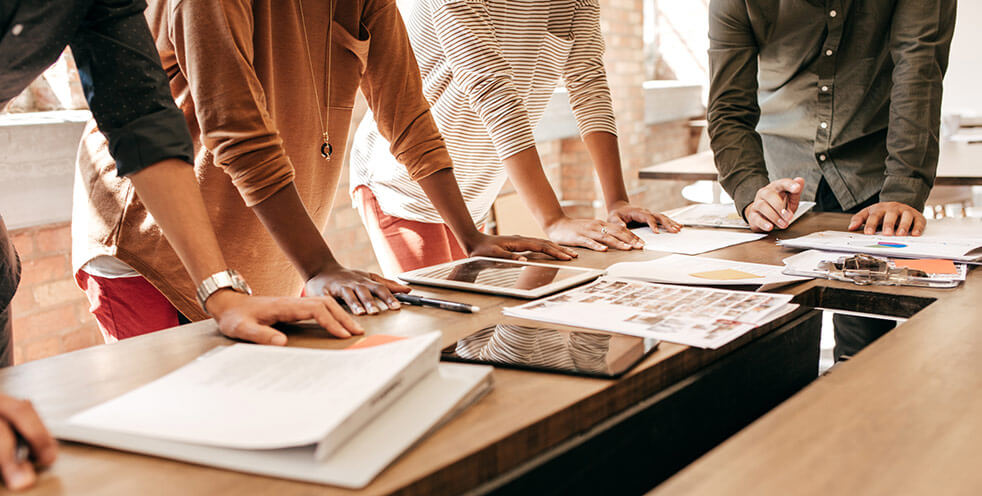 Diversity is critical for businesses that are looking to remain relevant to their customers and investors—and purposeful to their employees.
It plays a significant role in attracting and retaining talent, allowing organizations to remain competitive and attract the right candidates for their vacant positions. Prioritizing diversity in technology organizations not only creates an inclusive work environment with a culture of growth and progression but offers organizations the opportunity to win new business and embark on a wider range of projects.
Business leaders should ensure they actively work with their clients and employees to reach a new talent pool, foster an inclusive culture, and inspire a more diverse audience to join the tech industry. Recognizing the need for change in order to promote initiatives around equality, diversity, and inclusion in the workplace is vital for the sector. It's one thing to say that more diversity in tech is needed, but how much do you truly know about diversity in tech and how it impacts your company?
In this article, we'll explore the most critical reasons why diversity is crucial within the technology space before exploring the ways in which diversity and inclusion training can benefit organizations looking to hire the best technology talent.
Why is Diversity in Tech Important?
You might be wondering why a robust diversity and inclusion strategy is so critical for any industry that requires IT infrastructure talent. Of course, there are moral reasons for promoting equality, diversity, and inclusion in the workplace. However, it's quickly becoming of critical business importance that leaders foster an environment with DEI at its heart.
Indeed, a whitepaper published by the Principles for Responsible Investment—a UN-facilitated network of international financial organizations—has found that more investors across the globe are highlighting diversity, equality, and inclusion as playing an important role in their decision to fund a company.
21% of investors polled by the PRI highlight an organization's decision to champion the diversity and inclusivity of their workforce as significant in their investment decisions. At the same time, data collected by McKinsey and Company has shown that organizations with a greater number of female executives in their workforce are more likely to outperform their closest competitors.
If you want to find out more information on how to tackle the lack of women in technology then click to read our article on how IT teams can do to hire more female employees.
Meanwhile, statistics collected on the IT industry have shown that an emphasis on diversity in tech is still failing to reduce the level of discrimination experienced by women, as well as black and minority ethnic employees in the workplace. Released in 2023, a study conducted by Dice has shown that 24% of black workers and 26% of women in the tech industry reported experiencing discrimination as a result of their race, background, or gender.
This discrimination could take several forms, including:
Being underpaid compared to a colleague doing the same job
Receiving less support from senior leadership
Being passed over for growth and development opportunities
A 2023 report has shown that whilst black employees make up 12% of the broader US workforce, only 8% of US tech employees are black, and this figure drops to 3% when we look at executive and C-suite positions in the industry. At the same time, women represent 47% of the US workforce, but only 28% of tech employees identify as female.
Racial and gender diversity in tech are clearly issues that need to be addressed urgently, which will help to make tech jobs more accessible and appealing to individuals from underrepresented backgrounds.
Many businesses, particularly those in the "Big Tech" sector, have consistently stated their commitment to diversity. However—as the data shows—DEI metrics have only modestly improved over time. More work is needed to increase gender, racial diversity, and inclusion in the tech industry.
How Poor Diversity in Tech Can Harm Businesses
A diversified workforce allows a company to better understand its consumers and end-users. People now have increased expectations for products and services that cater to their various requirements and tastes.
A more diverse workforce implies a wider range of viewpoints, opinions, and backgrounds. As we have seen, a robust diversity and inclusion strategy can have a significant impact on a business's ability to attract investors and compete in the modern marketplace, but what are the other impacts that a lack of diversity in tech can have on organizations?
1. An un-diverse workforce leads to lower creativity and a less-diversified range of skills.
When all employees feel respected within their workplace, they are more likely to offer their innovative ideas and perspectives. When your employees know they will be heard and taken seriously, you can ensure that you're meeting a need vital to those coming into the world of work for the first time.
By the end of the decade, 30% of the global workforce will consist of candidates from Generation Z, meaning that employers will need to understand how to connect with this demographic and meet their needs.
With 61% of current students surveyed by the Institute of Student Employers stating that they're looking for businesses that respect them, it's crucial that business leaders that want a robust pipeline of talent focus on ensuring that all employees within their organization are able to bring their thoughts to the table.
2. An increased likelihood of negative customer experiences can stem from a lack of focus on equality, diversity, and inclusion in the workplace.
We've seen how a lack of diversity in tech can contribute to negative customer experiences, such as when AI-empowered applications in the retail or eCommerce environment fail to recognize customers with darker skin tones or when chatbots racially profile and discriminate against hypothetical individuals based on their country of origin.
With a lack of diversity can come bias in the design of products or services, often the result of a limited understanding of customer needs, leading to exclusionary features, insensitive content, or the perpetuation of harmful stereotypes, ultimately leading to a worse user experience.
3. A poor diversity and inclusion strategy or lack of diversity and inclusion training can make it more difficult to attract and retain talent.
This is especially pertinent for businesses looking to recruit Gen Z and Millennial candidates, who put a greater priority on diversity in tech workplaces. A report from the US Bureau of Labor Statistics highlights that 37.4% of American teens aged 16 to 19 are currently employed or actively seeking employment, and Monster data shows that 83% of Gen Z candidates are more likely to take up a job offer from an organization with a robust strategy for equality, diversity, and inclusion in the workplace.
Businesses that want to connect with this rapidly-growing demographic will need to re-orient their diversity and inclusion strategy to ensure hiring success in the coming years.
The world is bursting at the seams with diversity, but our most forward-thinking sectors can't tap into the full variety of knowledge and experience that brings if there isn't a commensurate focus on diversity and inclusion in the tech industry. To overcome the blind spots that often impact innovative developments, we must encourage more people from diverse backgrounds to enter the technological professions.
If you're interested in learning more about how to care for the well-being of your workforce after reading this article, see our guide on 6 Tips to Create An LGBTQ+ Community-Friendly Hiring Process for more advice on how you can drive diversity and inclusion in the tech industry.
How to Drive Equality, Diversity, and Inclusion in the Workplace
Promoting diversity in tech requires business leaders and recruiters to work together to ensure that talent with the right blend of ideas, aptitudes, and backgrounds is making its way into forward-thinking workplaces.
So, how can employers ensure that they're offering the right blend of incentives, remuneration, and the positive working environment that candidates want in 2023?
Be Geographically Inclusive
There's no reason not to encourage remote work in the post-pandemic world. Remote employment has offered up amazing options for employers and employees alike. Companies could take advantage of this by offering professionals the opportunity for flexible work schedules, for example.
Because many tech organizations are concentrated in expensive locations, companies that are open to remote work will be able to appeal to a wider range of candidates. This can also help to combat the skills gap in IT, since it allows business leaders to cast a wider net and connect with more candidates than if they were focused on those that are qualified for the role in their immediate vicinity.
Another alternative, particularly for organizations looking to scale up their operations, is to establish satellite offices in different parts of the country. In the US, new digital hubs are springing up across states with a lower cost of living. From Georgia to Texas, Delaware to Virginia, and Connecticut to Maryland, businesses are springing up outside of the usual tech clusters of California, New York, and Massachusetts.
These organizations recognize the importance of diversity in tech, and, as such, these new centers of innovation are helping to make a more significant impact on diversity and inclusion strategies than "traditional" tech hubs such as Silicon Valley.
Adjust Your Recruitment and Onboarding Methods
Companies need to adjust their recruitment and hiring methods in order to increase equality, diversity, and inclusion in the workplace. When it comes to filling a job vacancy, hiring managers must play an active role in attracting a diverse pool of candidates. This can be achieved in many ways, but the following offer some good starting points for business leaders to think about how they connect with candidates professionally:
Undertaking diversity and inclusion training. Diversity and inclusion training can help organizations ensure that their hiring committees aren't subject to unconscious biases such as confirmation bias, affinity bias, or the halo effect.
Forming multi-person interview panels. When a hiring manager relates too much with a candidate due to a similarity of background or experiences, it can cloud their judgment and lead them to hire a candidate that doesn't meet the core competencies required of the role. Multi-person interview panels can help drive diversity and inclusion in the tech industry by ensuring that various perspectives are offered on each candidate interviewed.
Utilise innovative interview methods to encourage candidates to articulate their skills naturally. Alternative interview and assessment methods help organizations connect with candidates in a way that enables them to illustrate their competencies and proficiencies more comfortably. This can be particularly impactful for neurodiverse candidates, particularly since research from the National Autistic Society illustrates that only 32% of adults with autism are in some form of paid work.
It's clear that a one-size-fits-all approach to interviewing and selecting candidates is no longer appropriate, particularly if it necessitates passing over a candidate that would be an ideal match for your business simply because they weren't given a suitable opportunity to express themselves well.
At the same time, applicants may have no clue what your organization is doing to assist diverse employees when they apply for a position. You can recruit more diverse talent by promoting your initiatives and recognizing diverse employees via marketing channels or going to organizations that advocate and promote diversity in tech. Forming partnerships with these non-profits is an excellent way to establish a talent pipeline that can enable your organization to grow.
Having an inclusive hiring process is imperative in today's job market to ensure a successful business, if you want more information read our article on Ways To Create A More Inclusive Recruitment Process.
Put Effort Into Nurturing and Retaining Your Talent
Hiring a pool of IT talent with the background and experiences required for success is merely the beginning of improving diversity and inclusion within the tech industry. Companies acquiring these candidates are only winning half of the battle—they also need to ensure that they're offering the training and professional development that's crucial to retaining this influx of talent.
Many firms are aware that fostering an environment of diversity and growth is crucial to their reputation and success within the global market. Encouraging inclusivity, however, means establishing a culture where individuals feel safe to be themselves and where their unique talents and perspectives are valued.
With Gen Zs and Millennials more likely to remain loyal to businesses that allow them to contribute to the development of internal processes—they aren't known as the "Why Generations" for no reason—it's important that employers offer their new hires the greater responsibility they demand, enabling them to contribute their curiosity and resourcefulness to improve their working environment for everyone.
To appreciate diversity in tech and establish meaningful relationships, it's critical that business leaders look to foster inclusion and create a culture of belonging within their workplace.
This must be a top-down change, with leadership fully embracing this vision, but the returns can be significant. In such a workplace, employees feel empowered to learn from each other and are much more receptive to collaboration, helping them to develop new skills and gain an understanding and appreciation for their colleagues' unique skill sets.
Many businesses have recognized the need to cultivate diversity and inclusion in the tech industry, and several employers are taking significant action to improve their strategies and prioritize initiatives and diversity and inclusion training that will help them to connect with candidates from underrepresented backgrounds.
However, more work is still required to enhance diversity in tech, tech-adjacent occupations, and support industries. Diversity and inclusion in the tech industry aren't just a "nice to have", but are a "must-have" for organizations looking to reap the benefits of the industry's future success.
If you want more information on ways in which you can implement strategies for developing diversity and inclusion initiatives at work then check out our guide for Strategies For Better Workplace Diversity And Inclusion.
Experts on Diversity in Tech
At Franklin Fitch, we're never afraid to positively challenge the tech and IT infrastructure industries to hone and adjust their hiring, diversity, and inclusion strategy. Check out our Inclusive Infrastructure promise to increase Diversity and Inclusion in the tech and recruitment sectors. Just as we partner with the organizations that keep the world connected, we also help to connect your business with the talent that allows you to remain competitive within the market.
Learn more about how we work by meeting our team of expert consultants, and contact us to discuss your recruitment needs.