Collaboration Tools: How To Avoid Common Security Risks
21 Mar, 2023
5
Millions of workers worldwide switched very immediately from a corporate to a home office wh...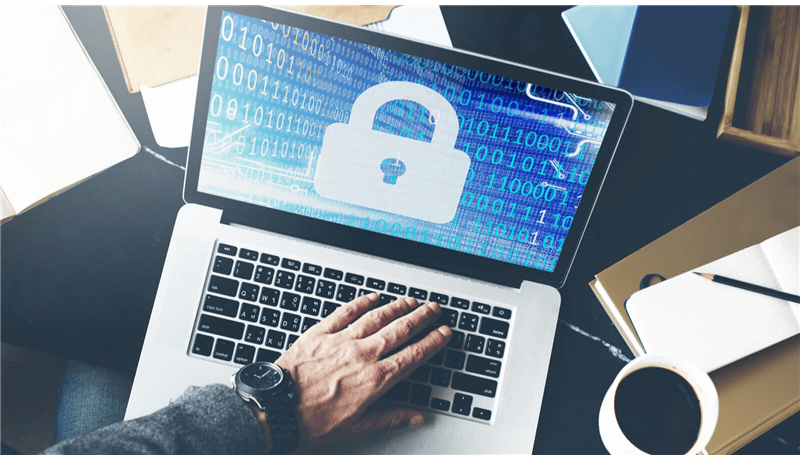 Millions of workers worldwide switched very immediately from a corporate to a home office when the COVID-19 pandemic was announced.
Collaboration apps like Slack, Zoom, and Microsoft Teams suddenly became considerably more popular. Market leader Microsoft reported that as of April 2021, the number of Teams users has increased by 625% from 20 million in November 2019.
Zoom's uptake meanwhile was even more dramatic. Prior to March 2020, there were roughly 10 million daily meeting attendees using the video conferencing service. By April of the previous year, that figure had risen to 300 million. Because they allow millions of users to connect across time zones and geographical boundaries, collaboration apps are a crucial business enabler. However, many organizations are unaware that these same functionalities can expose businesses to major security problems.
The Advantages of Online Collaboration Tools
When offices are closed and coworkers unexpectedly find themselves far separated, the ability to interact online enables employees to work with colleagues from any location. When customers and supply-chain partners are in a similar situation, these advantages are amplified. Even while it might not be business as usual, it can still be done safely and effectively.
Beyond aiding businesses in meeting the demands set by the pandemic, these applications are favored for the higher efficiency they provide. Three-quarters of the businesses polled in a Deloitte study conducted prior to the pandemic claimed that collaboration tools can boost productivity levels by as much as 25%. Another pre-pandemic poll by Adobe found that one factor is that employees often spend three hours per day doing research and drafting emails. Collaboration technologies can drastically cut down on the amount of time needed for these tasks by making it easier to obtain relevant data.
But Are Collaboration Tools Secure?
Collaboration tool security issues have gotten worse since there are more apps available for various causes. There are many different security features offered by collaborative programs. While some have more limited capabilities, others offer fine-grained regulations for joining meetings, file sharing, chat, and external access.
Corporate legal officers, CISOs, and information governance specialists are unsure if their data archiving and cybersecurity policies are sufficient for the hazards posed by these platforms. More than two-thirds (70%) of respondents to the SOES poll indicated worry about protecting and archiving the confidential business talks that take place through these services.
These anxieties are considerably more severe in some nations. For instance, three out of four SOES respondents in the United States (75%) and Australia (76%), as well as nearly nine out of ten (88%) in the United Arab Emirates, expressed concern about the security of the collaboration tools used by their firms.
Microsoft Teams, one of the most well-known cloud collaboration systems, is frequently quite helpful in fulfilling the collaboration requirements of a remote workforce. Yet, this flexibility comes with a high risk of human error because many workers might disregard security best practices in order to complete their work more quickly. The most typical sorts of errors to prevent are:
Elevating privileges
Because Teams groups are so flexible, it is quite simple to lose track of user access rights. Even though some files may contain sensitive data, such as financial materials or intellectual property, group owners may nevertheless offer access permissions to their colleagues. This may lead to changes to Azure AD that are uncontrollable and manipulations of sensitive data in SharePoint Online.
Insecure Dating Sharing
Posting sensitive information or login credentials on collaborative platforms puts you in danger of data breaches and legal repercussions. Because they do not have access to a password manager and do not want to wait for the IT team to respond to their request for this access, some employees may, for instance, ask their coworkers to share information or credentials via chats or team talks. Sensitive information or login credentials, on the other hand, end up living outside of the safe place where they can be easily duplicated by other staff members, perhaps leading to a data leak.
Data Downloading
Downloading private information to staff members' devices through collaboration platforms raises the possibility of data leaks and regulatory infractions. Those who work remotely are more likely to make this error. Some employees may elect to download data to their devices as a simple way to make their jobs easier due to hurdles like slow VPN connections, spotty internet, and the need to spend too much time looking for the required document in the company storage.
You can start regaining control of the company data your employees are sharing over collaboration and messaging tools by:
Listening to employees before standardizing
Before choosing a particular collection of collaboration and messaging tools, listen to your employees. Despite the fact that your products "fit the demands of the business," do your staff members believe that they also fulfill their needs? Before drawing the line, actively determining which message and collaboration tools your staff wants to utilize will help restrict spread.
Developing an information-sharing policy:
Are there particular kinds of information that staff members must never communicate over particular messaging and collaboration tools? Keep your staff aware, but also think about letting them share different types of information using the means they are most familiar with. Controlling the sharing of sensitive information on tools that are strictly prohibited will be made possible by your flexibility and their comprehension of what they can and cannot share and with whom.
Training all employees on the policies and tools used:
This should go without saying, but all too often unauthorized information sharing over unauthorized apps occurs simply because employees are unaware of the tools available or the potential financial costs to the company of using unauthorized apps.
Inviting at least some of the messaging and collaboration tools employees feel they need into the fold:
This is the main one, and it can be quite challenging. It might indicate that you need to reconsider how you approach data protection and compliance, and you might even need to invest in tools that will enable you to incorporate data sets from the various collaboration and messaging tools your employees use into your data protection, archiving, and e-discovery strategy. This is the most crucial and ultimately successful step in enabling consumers to use the tools they require to improve their performance without endangering the company.
Best practices for risk mitigation
Every company must think of a cloud collaboration platform as a brand-new component of its IT infrastructure that needs a cutting-edge security strategy. Establishing a strong design structure of groups and teams that reflects business demands and creating specific security policies are the first key elements of this. Limit the number of tools being used by your firm and offer what is required on an enterprise level.
Any plugins or other applications that various departments require should be included in this. After that, develop and put into effect a policy for using collaborative apps. This policy may specifically say that emails must be used to execute orders or agreements. Information on how to report such risks should also be included. Also, it is crucial to set up a series of training sessions for end users and instruct them on the "dos" and "don'ts" of using a cloud collaboration platform.
To Conclude
Companies continue to use collaboration technologies like Slack and Microsoft Teams for team development, customer meetings, and project coordination despite global limits on travel and in-person meetings. Yet, embracing these apps has brought along a fresh set of cybersecurity difficulties. As a result, CISOs and their teams must make sure that all of their organization's digital assets, such as their collaborative software and archival documents, are adequately protected by their data protection methods.
Looking to improve your cyber security structure within your business but not sure where to start? Get in contact with one of our specialized consultants and get your security team hired today! We can ensure an A-list of candidates and a cooperative and extensive relationship with both clients and candidates.