A Spotlight On 6 Influential Female Leaders In STEM
08 Mar, 2022
5 minutes
International Women's Day (IWD) is a day celebrated annually on the 8th of March.The purpose...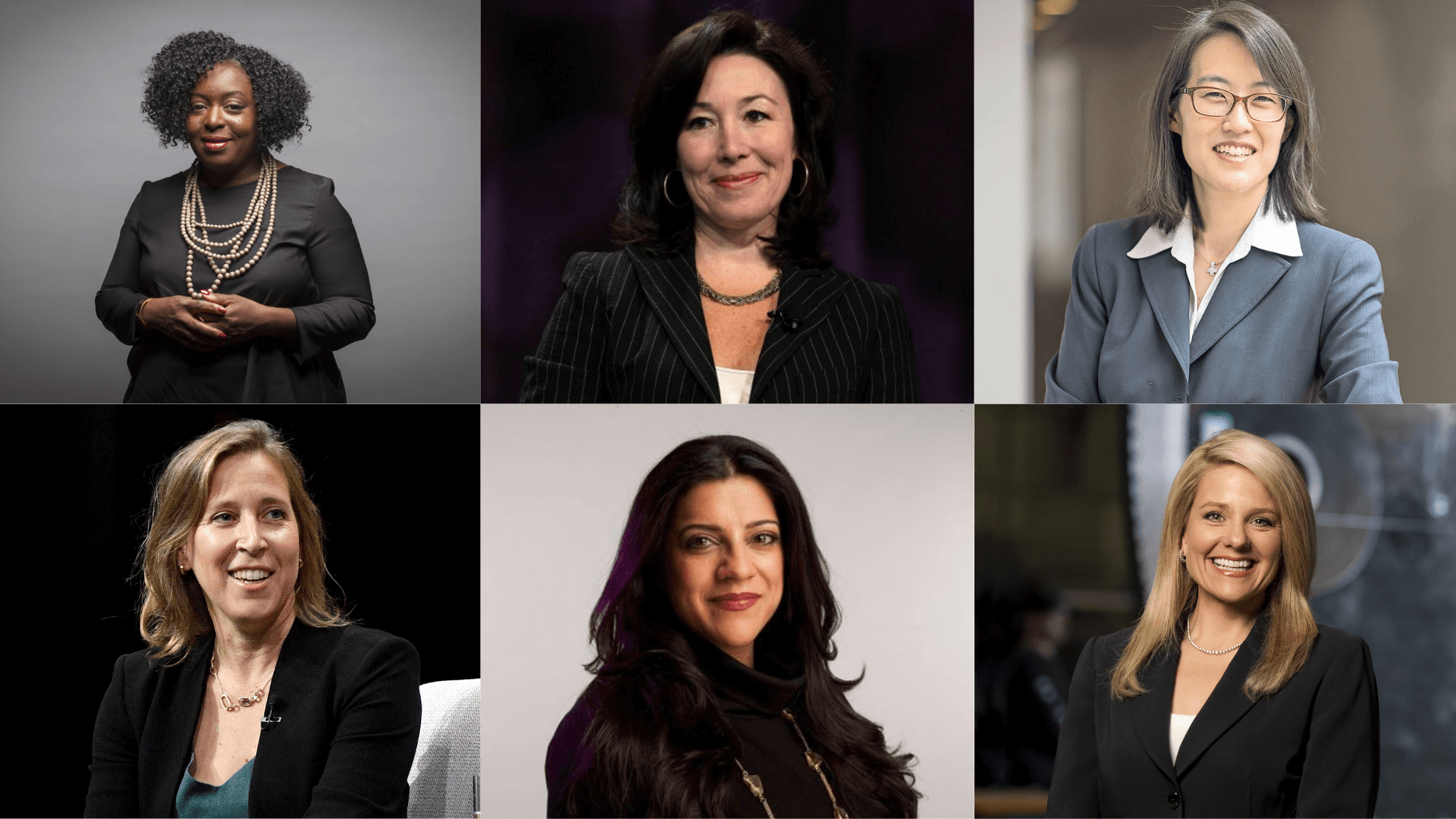 International Women's Day (IWD) is a day celebrated annually on the 8th of March.
The purpose of the day is to highlight how far women have come in society, politics, and economics, whilst addressing the inequality women face and what we can do to minimize these issues going forward.
IWD stemmed from the labor movement in 1908, which saw 15,000 women marching through New York demanding shorter working hours, better pay, and the right to vote. One year later, the Socialist Party of America declared the first National Women's Day.
Clara Zetkin, who was an advocate for women's rights, suggested the creation of an international day to celebrate women. She put her case before the International Conference of Working Women in Copenhagen in 1910, where 100 women from 17 countries, agrees unanimously.
IWD was first celebrated in 1911 in various countries in Europe before the day became official in 1974 by the United Nations. The day adopts a different theme year after year, with this year calling for women around the world to #BreaktheBias.
In the build-up to IWD, I have been highlighting numerous influential women in STEM. I wanted to put the spotlight on just a few of the many female role models, working tirelessly to make the technology industry more visible and accessible to others, helping to close the gender gap. This series considered what these women are doing to encourage greater diversity and representation in their fields.
1. Kimberly Bryant
Name: Kimberly Bryant
Role: Founder & CEO of Black Girls Code

Bryant earned a scholarship to Vanderbilt University, where she studied an electrical engineering degree with minors in mathematics and computer science. After graduating, she took on technical leadership roles in several pharmaceutical and biotech companies.

Later on, her daughter's interest in computer science highlighted the lack of Black women in STEM professions. She realized this wasn't due to a lack of interest, but very few opportunities to access and gain exposure to these topics.

Bryant founded Black Girls Code in 2011, a San Francisco-based nonprofit that exposes girls of color ages 7 to 17 to STEM subjects. This provides the opportunity for them to learn in-demand skills as they think about what they want to be when they grow up. The organization has the goal of teaching 1 million Black girls to code by 2040. Today, the organization has 16 chapters across the US and 1 chapter in Johannesburg, South Africa.
2. Safra Catz
Name: Safra Catz
Role: CEO of Oracle

Catz immigrated to the US from Israel at age 6. She earned a bachelor's degree from the University of Pennsylvania's Wharton School and her Juris Doctor from Penn Law.

Catz began as a banker at Donaldson, Lufkin & Jenrette, working her way through the ranks and eventually becoming the senior vice president of the firm. In 1999, Catz joined Oracle as their senior vice president. She joined the company's board of directors in 2001 and was named president in 2004.

Under Catz's direction, Oracle initiated more than 130 acquisitions and mergers over the next decade. The most well-known of these acquisitions was direct rival PeopleSoft, which Oracle acquired in 2004 for $10.3 billion.

In 2014, Catz became co-CEO of Oracle, along with Mark Hurd, and later became the sole CEO in 2019. She also teaches accounting at the Stanford School of Business and was elected to the board of directors of the Walt Disney Co in 2017.
3. Ellen Pao
Name: Ellen Pao
Role: Co-Founder & CEO of Project Include

Pao learned how to code at age 10 from her mother, who was working as a computer engineer at the University of Pennsylvania. Pao later graduated from Princeton University with a BSc in electrical engineering and a certificate in public policy. She also earned a Juris Doctor from Harvard Law and an MBA from Harvard Business School.

After working for several Silicon Valley companies, she became the technical chief of staff at Kleiner Perkins Caufield & Byers, a San Francisco venture capital firm. She later sued the company for bias and gender discrimination.

In 2013, Pao became Reddit's head of business development and strategic partnerships, then interim CEO in 2014. Pao is an advocate for women's rights and transforming corporate culture, and she banned the use of unauthorized nude photos on Reddit. This move inspired other social media platforms to institute similar policies.

Pao later resigned from Reddit and founded Project Include with other #WomenInTech. The group's mission is to address and prevent sexism and gender discrimination in Silicon Valley and to improve diversity and inclusion within tech companies.
4. Susan Wojcicki
Name: Susan Wojcicki
Role: CEO of YouTube

Susan Wojcicki originally pursued a career in academia, after graduating from Harvard with a BA in history and literature. In her final year of study, she developed a passion for technology. She went on to earn an MSc in economics from the University of California Santa Cruz and an MBA from UCLA.

She returned to Silicon Valley to work in Intel's marketing department and later moved to Menlo Park, where she rented her garage as office space to Larry Page and Sergey Brin, the founders of Google. Wojcicki was Google's 16th employee and very first marketing manager, assisting in the creation of Google Images and Google Books.

Wojcicki helped develop AdWords and AdSense, Google's advertising and analytics products. She became Google's senior vice president of advertising and commerce, where she led the company's advertising and analytics division, including Google Video.

She proposed acquiring YouTube, which was a direct competitor of Google Video. In 2006, Google purchased YouTube for $1.65 billion. She became the CEO in 2014 and continues to lead the Google subsidiary in its role as one of the most influential and frequently used platforms on the internet.
5. Reshma Saujani
Name: Reshma Saujani
Role: CEO of Girls Who Code

Originally graduating from the University of Illinois with a bachelor's degree in political science and speech communication, Reshma Saujani went on to receive her Master of Public Policy degree from Harvard's Kennedy School of Government and her Juris Doctor from Yale Law School.

In 2010, Saujani was the first Indian-American woman to run for US Congress, when she campaigned for a New York House seat. She was the first person to run a political campaign using Square to receive donations. Whilst visiting educational institutions as part of her campaign, she witnessed the gender gap in computer classes.

In 2012, Saujani founded Girls Who Code to address the gender gap in the tech industry, with programs from grades 3 all the way through to college. The organization offers online resources, books, summer immersion and campus programs, clubs, and college alumni programs. To this day, the organization has served more than 450,000 girls, approximately half of which are from underprivileged communities; made up of Black, Latina, and low-income girls.

Saujani published a book, Girls Who Code: Learn to Code and Change the World, in 2017, to promote the tenets of her organization.
6. Gwynne Shotwell
Name: Gwynne Shotwell
Role: President and COO of SpaceX

Gwynne Shotwell achieved a Bachelor and Master of Science degrees in mechanical engineering and applied mathematics from Northwestern University. Shortly after graduating, Shotwell enrolled in Chrysler Corp.'s management training program to begin her career in the automotive industry. However, she quickly changed course to work on military space research contracts with Aerospace Corp. in El Segundo, California. There, she became the chief engineer of an MLV-class satellite program, where she researched and developed policies for commercial space exploration for the Federal Aviation Administration and NASA.

In 2002, Shotwell's interest in space made her an ideal candidate for #SpaceX, who brought her on as their 11th employee and VP of business development. She is now the company's president and COO, so is responsible for day-to-day operations and company outreach and development.

SpaceX was the first private company to launch a commercial satellite into orbit and is now the world's largest commercial satellite constellation operator. They were also the first private company to send humans into orbit and to the International Space Station.

Shotwell was introduced to the Women In Technology International Hall of Fame and was named one of Time magazine's 100 most influential people in the world in 2020.
We have come a long way since IWD officially began in 1911, however, there is still so much that can be done to create a fairer society for people of all genders. This year, IWD has encouraged individuals to 'think globally, act locally', so do your bit so that the future for girls is bright, equal, safe, and rewarding.
What will you be doing to celebrate International Women's Day this year?
If you're looking for a new opportunity within a company that values the importance of females in the workplace, we have a dedicated team who are on hand to find you the perfect role to fit your requirements and desired work environment. Contact us today to speak to one of our team today.