5 Benefits Of IT Management Solutions Your Business Needs To Know
21 Sep, 2023
12 minutes
IT management, or information technology management, has become the cornerstone of organizat...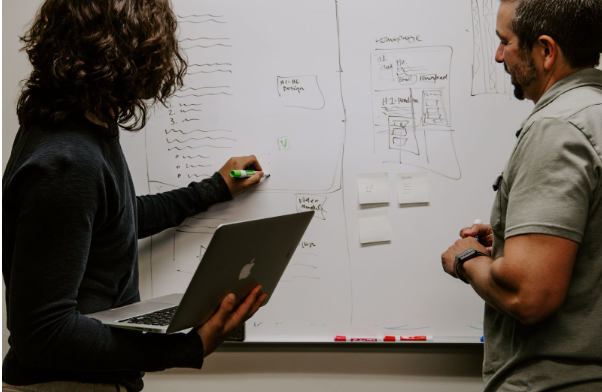 IT management, or information technology management, has become the cornerstone of organizational success in today's fast-paced digital landscape. It plays a pivotal role in achieving business goals, from overseeing your company's technology infrastructure to optimizing its efficiency. But what exactly is IT management, and why should your business care?
Thankfully, we'll explain all of this and more as we delve into the world of IT management, exploring its key components, top job roles, and, most importantly, the five game-changing benefits it can bring to your business that you need to know about.
In this guide:
What are some of the top IT management jobs?
5 benefits of IT management solutions
---
What is IT management?
Also known as IT service management (ITSM), IT management refers to the steps taken to oversee a company's technology infrastructure, from planning and managing the business's data, networks, hardware, and software.
IT management solutions also involve supporting budgeting and staffing requirements and creating and standardizing business processes surrounding the organization's technology, including network architecture, change management tech support, and software development.
Continuing our outline of IT management, it's important to know that this discipline has various components.
Strategy management
Strategic management is the process of outlining goals and strategies to make an organization more competitive. Typically, strategic IT management looks at effectively deploying staff and resources to achieve these goals, be it securing internal data, enhancing business operations, or finding ways to grow the company with the assistance of technology.
IT operations management
IT operations management (ITOM) involves managing the day-to-day operations of an organization's IT infrastructure. ITOM encompasses the planning, monitoring, and optimizing of IT services and tools to ensure they are readily available, reliable, and secure.
Service management
IT service management (ITSM) is a set of practices that organizations use to manage the delivery of IT services to their customers. ITSM encompasses all the activities involved in the lifecycle of an IT service, from design and development to delivery and support. Ultimately, ITSM is all about how a business supports its customers, ensuring their data is secured so they can access the services they need while having an outlet to report any issues they have with the tech services.
Asset management
IT asset management (ITAM) is a set of practices organizations use to support their IT assets, which can be anything related to IT infrastructure that employees or customers use, such as hardware, software, licenses, and data. Asset management ensures IT assets are used efficiently and effectively. It also involves monitoring cyber security risks and potential data breaches to ensure all IT assets comply with all relevant regulations.
Risk management
IT risk management involves the deeper application of processes to analyze, identify and reduce potential IT-related risks. Risk management delves into cyber security and compliance to help protect a business from online threats and potentially violating relevant compliance regulations. Additionally, risk management supports business decision-making, with professionals in this space looking at ways to improve response times to tech-related issues.
Now we've answered the question of what IT management is, let's look at the top IT jobs that can implement the components we've outlined surrounding IT management solutions.
What are some of the top IT management jobs?
As discussed, organizations can utilize a broad range of IT management solutions, and we'll explore these benefits later in this guide. Of course, to bring these services to life, an IT management team must be built by appointing staff in various positions.
The need to recruit talent in these roles to support their goals and objectives will differ from business to business. However, in this section, we'll delve into five of the top IT management jobs, including the responsibilities of each position and the skills you should look out for when hiring IT managers.
CTO - Chief Technology Officer
A chief technology officer (CTO) is a senior-level executive responsible for an organization's technology strategy and operations. They work closely with the CEO and other C-suite executives to ensure the company's IT infrastructure aligns with its business goals. This includes overseeing designs and implementing new technologies and updates to existing systems.
Here are some of the main responsibilities of a chief technology officer:
Oversee the development and implementation of new technologies
Manage the IT infrastructure and lead the company's innovation efforts
Ensuring the security of the company's data
Developing and implementing data analytics solutions
Recruiting and retaining top technical talent to support the IT team
Below are some of the typical skills to look out for in a top CTO:
Excellent leadership skills with an ability to lead and motivate a team of technical professionals
Strong organizational skills with the capability of managing multiple projects simultaneously
A strong understanding of business principles, such as the challenges and goals of a company, financial analysis, and strategic planning
Great problem-solving skills, with an ability to identify and solve complex technical problems
Ability to keep up with the latest technological advances and innovate new ways to utilize tech to solve business problems
CIO - Chief Information Officer
A chief information officer (CIO) is another senior-level executive responsible for developing strategies and managing operations relating to an organization's IT infrastructure. CIOs will also evaluate a company's existing technology processes and management team and conduct research and analysis to optimize its internal technologies and resources.
Here are the typical responsibilities of a CIO:
Develop strategies to optimize the organization's IT infrastructure with the latest technologies
Support with building a team of IT professionals to support internal projects and customers
Work on multiple IT-related projects and implement strategies to grow the business
Manage the budgets of an IT team and justify the need for installing new and upgrading current systems
Liaise with third-party hardware and software suppliers
These are the common skills a successful chief information officer should possess:
Deep knowledge of all aspects of IT infrastructure
Excellent leadership and managerial skills
Strong analytical skills with an ability to innovate and problem-solve
Ability to design and develop a broad range of IT systems
A strategic thinker with a business growth mindset
IT Director
An IT director is a senior-level IT professional responsible for the IT department's day-to-day operations. They work with the CIO to develop and implement the organization's IT strategy and policies, ensuring the IT department runs smoothly and efficiently to achieve the objectives of the business.
Some of the main responsibilities of an IT director include the following:
Evaluating and implementing new technologies to help the company reach its goals
Forecasting potential challenges within the world of IT and developing strategies to ensure the business is prepared to combat them
Discovering cyber security vulnerabilities and putting in place measures to mitigate them
Overseeing the IT budget and resources, including hiring and managing IT staff
Working with senior executives on IT activities, such as ensuring data and network services are readily available around the clock
Here are some of the skills an IT director should come equipped with:
A broad technical knowledge of the various components of IT infrastructure
Strong leadership and communication skills
Excellent problem-solving and analytical skills
Solid project management and organizational skills
Risk and change management skills
Information Security Manager
IT management jobs also include the role of an information security manager. An information security manager helps protect an organization's networks, data, and computer systems from unauthorized access, use, disclosure, disruption, modification, or destruction. To achieve this, they develop and implement security policies and procedures, conduct risk assessments, and manage security incidents.
Below are some of the main responsibilities of an information security manager:
Develop and implement security policies and procedures
Conduct risk assessments
Manage security incidents
Monitor and test security systems
Train employees on security best practices
Here are the primary skills of an information security manager:
Experience and expertise in information security frameworks and technologies
Ability to lead a team of IT security specialists
Strong problem-solving and key decision-making skills
An analytical mindset with great attention to detail
A motivated individual with a continuous desire to stay updated with the latest security technologies
IT Project Manager
An IT project manager is responsible for helping organizations achieve their IT-related goals by planning, executing, and overseeing various projects. They lead projects, including introducing new software solutions, scaling IT processes, or switching cloud providers for a business. IT project managers will also manage project budgets, allocate staff to particular tasks and ensure projects are completed on time and aligned with the company's internal policies.
Some of the main duties and responsibilities of an IT project manager include:
Defining the project scope and objectives
Managing and mitigating potential risks of a project
Managing the project team, including allocating tasks to members of the team
Liaising with stakeholders on the progress of a project
Ensuring projects are completed on time and within budget
Here are some of the skills a top IT project manager should have:
Leadership skills with an ability to manage IT teams of various sizes
Excellent organizational skills, capable of managing multiple projects at the same time
Great communication skills
Strong ability to motivate and get the best out of the IT team
Critical thinking, problem-solving, and analytical skills
With an understanding of the top IT management jobs, you can place talent into your business to build a successful IT department. Next, we'll explore the benefits of IT management solutions.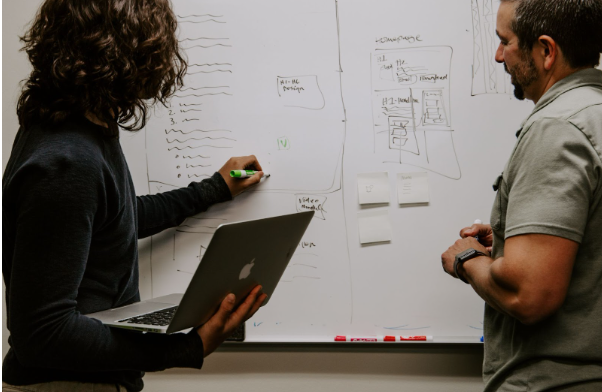 5 benefits of IT management solutions
There are many benefits of IT management solutions, including enhancing your employees' productivity levels, optimizing your organization's efficiencies, and helping to save time and keep costs down. These are the types of benefits your business needs to know, and in this section, we'll look at these in more detail to help grow your IT infrastructure and your company.
1. Optimize your organization's efficiencies with IT management
One of the most significant benefits of IT management solutions is that they can support optimizing an organization's efficiencies. As businesses go through significant growth periods, they typically take on more work without the appropriate amount of resources to do so. This can cause problems if talent's morale is dipped due to being overworked and if project deadlines are not met, be it an internal project or customer-related assignment.
Thankfully, IT management solutions can be adapted to avoid the above and keep your business efficiencies at optimal levels. ITSM can be used to automate specific tasks, especially those that are often repeated, like troubleshooting common network issues. Additionally, ITSM can standardize these repetitive tasks through automation tools, allowing your IT operations to respond efficiently to particular scenarios that reduce the need for manual support.
We're not saying these automation tools supported by IT management solutions will replace your IT team; far from it. Your IT staff will still be required to ensure the automated tasks are properly completed, but they will not have to spend nearly as much time on these types of tasks as they would if they were completing them manually. Ultimately, this frees up your talent to focus on other aspects of your IT infrastructure that require strategic and creative thinking.
IT management solutions can also provide various charts and dashboards to help identify any bottlenecks within your IT department. By analyzing this information, you can determine whether more resources are needed in a particular area of your business, support you in allocating your employees more effectively, or help justify if automated solutions could be brought in to help optimize your organization's efficiencies.
2. IT management enhances employee productivity
Our second of our 5 benefits of IT management solutions goes hand-in-hand with our previous point and refers to how ITSM can enhance employee productivity within your organization. Businesses within the tech space often find themselves having to juggle numerous projects and tasks simultaneously, resulting in resources being stretched thin and your tech department falling behind on deadlines or rushing through work to deliver the expected outcomes.
Adopting the right IT management solutions and ITSM frameworks can give your IT managers the tools to support the heavy workloads of your employees and improve their productivity levels. As mentioned in our previous point, these tools could include utilizing AI and automation software to automate repetitive tasks, allowing your IT professionals to focus on more mission-critical and strategy-led aspects of your business.
IT management solutions can also give your IT leaders dynamic dashboard features to support managing the delivery of various projects while evaluating and monitoring employee productivity. In turn, this will allow your IT management team to know the resources available to them for a project and better allocate the staff within their department to carry out the tasks within the particular project.
3. IT management solutions can help keep costs and time down
Another one of the key benefits of IT management solutions is how they can help keep costs and time down for your business. Although the initial costs of acquiring IT management solutions such as automated tools can be high, it can save you money in the long run instead of hiring more people to carry out basic and repetitive tasks.
For example, implementing ITSM into your organization can automate tasks that once required a human touch. In terms of saving you time, automated tools can streamline and standardize tasks far quicker than your employees can.
ITSM and automated tools can also enhance your infrastructure to protect your networks from repairs that could be avoided and cyber threats that could lead to financial damages and harm your overall reputation. By limiting the problems caused by the above, IT management solutions will keep your costs down and reduce the time spent using multiple resources to combat these problems.
Of course, you'll still need to allocate some human resources to ensure the tasks are completed as expected by the automated tools, but this will be far less than if you rely solely on manual labor. Therefore, as mentioned, you will save the time of your broader IT team, allowing them to concentrate on developing other aspects of your company.
Furthermore, implementing effective IT management solutions can automate hardware, software, and network updates, significantly reducing the time and money you would have previously spent doing this manually.
Additionally, by shifting your management team's focus to adopting a more strategic approach to IT with the tools mentioned in our previous points, your leaders can manage project budgets and resource allocation more effectively to ensure there is no overspending on budgets and no time wasted by your employees.
4. IT management solutions minimize risk and keep you secure
Additional benefits of IT management solutions also include their ability to minimize risks within your technology infrastructure while keeping it secure from online threats.
To keep up with the times and stay competitive in the evolving tech landscape, you will need to make updates and changes to your IT infrastructure, including your hardware, software, and networks. While these changes can ensure you stay relevant, they are accompanied by potential risks, such as downtime and cyber attacks that can financially impact your business and damage its reputation.
Implementing updates to your IT infrastructure requires strategic planning, communication, testing, and implementation, all of which can be supported by ITSM. IT management services are equipped with change management tools to help you overcome the challenges and potential threats associated with change. They can support the transition of your business as you look to utilize new devices or update your existing software.
In 2023, the average cost of a data breach increased by over 15% from 2020, reaching an all-time high of $4.45 million. Whether it's a data breach, system failure, or cyber security attack, the costs of insufficiently securing your IT infrastructure and preparing for risks associated with your technology advancements could be a significant setback for your business.
Ultimately, this adds to the reasons why investing in IT management is essential for protecting the longevity of your organization.
5. You can develop a better customer experience with IT management
The fifth entry in our 5 benefits of IT management combines all our previous points to ultimately show you how it can provide a better experience for your customer base.
By enhancing the productivity levels of your employees and optimizing your business efficiencies, you can dedicate more time to supporting your clients and customers, responding to their requests quickly, and solving their problems efficiently while also being capable of fulfilling a higher demand of tasks.
ITSM can also help you update your existing IT infrastructure to support your customers' needs, providing them with the latest technological advancements to allow them to reach their individual goals.
Also, when you update your technologies, IT management solutions ensure your existing hardware, software, and networks that your customers are still using receive zero downtime or interruptions. This will keep your customer base more than satisfied and help you retain and build relationships with them.
IT management solutions will also ensure your customer's data is protected and secured 24/7, giving them the added trust and reassurance in knowing they're receiving the best customer experience possible.
The Final Word
With an understanding of what ITSM is and the benefits of IT management, from enhancing productivity levels, optimizing efficiencies, and keeping costs and time down to minimizing risks, keeping you secure, and ultimately allowing you to develop a better customer experience, now is the time to start thinking about your IT management strategy.
We also discussed some of the top IT jobs that can help you kickstart or adapt your approach to IT management solutions, from CTOs, CIOs, IT directors, information security managers, and IT project managers. These IT management jobs can take you one step closer to harnessing the benefits discussed in this guide, and what's more, these are all roles we recruit for. Scroll to find out more.
Specialists in IT management recruitment
If you're looking for top talent to help harness the benefits of IT management solutions, we can help. We recognize how the benefits discussed in this guide can positively impact your IT infrastructure, and our specialist recruiters know the people that can implement this change within your organization. Our IT management recruitment experts will work closely with you to help connect the best candidates on the market who can drive long-term success for your business.
Learn more about what it means to partner with us, or contact us today to discuss your IT management needs.