What Are The Benefits Of Digital Transformation Solutions?
21 Sep, 2023
10 minutes
Despite being around for over 30 years, the term digital transformation remains a buzzword w...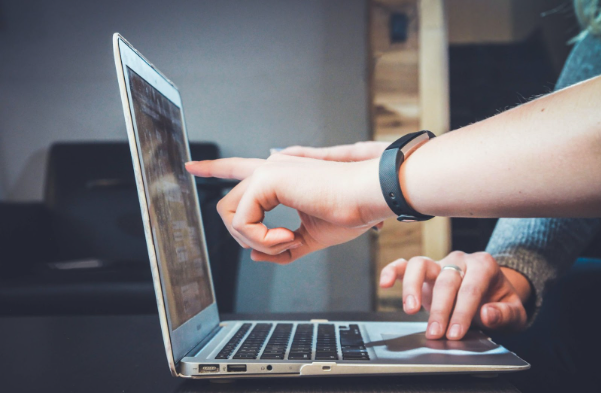 Despite being around for over 30 years, the term digital transformation remains a buzzword within the technology space. In 2022 alone, global spending on digital transformation strategies was estimated to reach $1.6 trillion, a number expected to rise to $3.4 trillion by 2026, as forecasted by Statista. Clearly, there is value in investing in these digitalized methodologies. Still, many businesses still ask what are the benefits of digital transformation solutions.
In this guide, we will answer the question of what digital transformation is before outlining the top benefits of adopting these strategies within your organization.
What is digital transformation?
Defining what is digital transformation in business is not always clear-cut, as it can mean different things for different organizations of varying sizes and industries. At a top level, digital transformation can be defined as a shift to utilizing digital technologies across all aspects of a company. Digital transformation can be used by businesses to optimize existing processes with assistance from digital technologies or to develop new products and services with a digital slant.
Organizations will adopt digital transformation strategies to support the development of their employees, enhance their business operations, improve their customer or client engagement, and ultimately improve their company's bottom-line business value.
The streaming giant Netflix is an excellent example of a company that has undergone successful digital transformations. Netflix began as a DVD rental service by mail, but it quickly realized the future of entertainment was online streaming. They made the bold move to pivot their business model and become a streaming service, and it has been incredibly successful.
Digital transformation solutions are nothing new and have been around since at least the 1990s when global businesses increasingly used computer systems to support their operations. By the mid-2000s and 2010s, a gradual rise in mobile communications, data analytics, cloud computing, and other digital channels and information technologies gave businesses new ways to engage with their stakeholders.
Since the start of the 2020s, digital transformation services have continued to evolve and were boosted in response to the COVID-19 pandemic. Many businesses were forced to adopt digital technologies almost overnight, as face-to-face interactions were out of the question. For example, the digital transformation saw companies utilize platforms like Teams and Zoom to support remote working and virtual customer and client interactions.
Later in this guide, we'll look at the top digital transformation technologies, but first, let's explore the four types of digital transformation.
What are the four types of digital transformation?
We mentioned in our opening section that defining what digital transformation is depends on the size of the company and the industry they operate in, whether it's the IT operations space or further afield. However, explaining the different types of digital transformation can help break this down into a more granular response and help you determine the best approach to take for your digital strategy.
When it comes to the types of digital transformation, there are four to choose from.
Business process transformation
Business model transformation
Domain transformation
Cultural/organizational transformation
Each type has its own benefits and challenges, so there is no one-size-fits-all approach. In this section, we'll outline the different types of digital transformation with some examples of how each can be applied.
1. Business process transformation
Business process transformation is the use of digital technologies to improve the efficiency and effectiveness of existing internal processes. This can involve automating tasks, streamlining workflows, or using data analytics to make better business decisions and collate certain information.
An example of how an organization could utilize business process transformation would be if it used artificial intelligence (AI) to automate customer data entry tasks. Taking a business process transformation approach can reduce labor costs and increase efficiencies, allowing your employees to focus on less tedious and more creativity-led projects.
2. Business model transformation
Business process transformation is the use of digital technologies to improve the efficiencies of existing internal processes. This can involve automating tasks, streamlining workflows, or using data analytics to make better business decisions and collate certain information.
Amazon is a great example of a business model transformation. Having started out as an online bookstore, Amazon has transformed into a juggernaut within the e-commerce space, providing a broad range of products and services to various markets, including a subscription-based model.
3. Domain transformation
The third of the four types of digital transformation is domain transformation. This approach is used by businesses looking to harness technologies as they enter a new market or sector and bolster their product or service offerings.
For example, Disney entered the streaming domain in 2019 with the launch of Disney+. Here, the household name within the media entertainment space went through a domain transformation to compete with the likes of Netflix, Apple TV, and Amazon Prime.
4. Cultural/organizational transformation
Out of the four types of digital transformation methods, cultural/organizational is the most challenging as it requires the support of each employee to shift to a more digitally-driven framework. This approach ultimately consists of changing how people think and work within a business. Companies will take this approach to create a more agile and collaborative culture while helping to develop new skills or change the way decisions are made with a focus on digital solutions.
HubSpot serves as a prime example of a company that has adopted the cultural/organizational approach. The US-based brand focuses on developing and marketing various software products and embraces a strong commitment to enhancing the employee journey, leveraging its digital tools to empower its workforce by offering complimentary classes and training for upskilling opportunities.
Overall, selecting the best form of digital transformation solutions for your brand does take some high levels of consideration and will depend on your specific business needs and goals. However, all four types of digital transformation can be valuable tools for businesses, especially those that want to remain competitive in the digital age.
Now you know what digital transformation is and the types of digitalized solutions available, you're probably asking yourself the question, what are the benefits of digital transformation? In our next section, we'll answer this question for you.
5 top benefits of digital transformation
To understand why digital transformation is important, looking at some key benefits is a good step in the right direction. From enhancing your customer experience and improving efficiencies within your business to giving you a competitive advantage and more, here are five of the top benefits of digital transformation.
1. Digital transformation can enhance your customer experience
One of the most significant benefits of adopting a successful digital transformation strategy is how it can enhance your customer experience. A survey by the Harvard Business School revealed that customer experience was the top objective for senior executives when adopting digital transformation solutions. 23% of respondents agreed with this objective, followed by technology infrastructure (17%) and process efficiency (16%).
But how does digital transformation enhance customer experience? As around 4.9 billion people, or 62% of the world's population, can access the internet, shifting to online solutions can help you reach a broader customer base.
Today, people want online solutions fast. Whether your customers are ordering products via an app or finding out about a service through social media, adopting the latest technologies and being in the same online space as your customers can help you provide a more personalized and seamless experience.
Whether through social media, mobile apps, websites, live chat, or email, adopting these technologies will give you multiple avenues to provide a better experience to your new, existing, and future customers.
Additionally, suppose people can see you have adopted digital technologies as part of your customer service. In that case, they will be more inclined to engage with you, as you will be deemed relevant and easily contactable. This will do wonders for your customer attraction and retention efforts.
2. Improves your business operation efficiencies
Another one of the key benefits of digital transformation is how it can improve your business operations and efficiencies. Digital technologies can be used to automate many manual processes. For example, your business could use cloud-based software to automate your CRM system, saving employees time and making customer service more seamless.
Digital technologies can also improve your business operation efficiencies by helping to reduce human errors by automating tasks like data entry, product updates, and delivery processes through AI-powered software.
These aspects of a digital transformation are beneficial as they can free up your employee's time, allowing them to concentrate on more tasks that require manual assistance and strategic human insight. Additionally, utilizing digital technologies like AI and cloud computing to automate specific tasks can be cost-effective by reducing the need to make multiple hires while maintaining and increasing productivity.
If you're considering adopting digital technologies to improve your business operation efficiencies, it's crucial to keep your current staff onboard and engaged, as you don't want them to feel like they're being replaced. This leads us to our next benefit.
3. Successful digital transformations can support your internal team
Following on from our previous point, one of the other benefits of digital transformation solutions is that it supports your internal team by encouraging collaboration, providing a sense of digital culture, and improving your retention rates.
Digital transformation technologies like video conferencing software can be used by businesses to hold virtual meetings between cross-departmental teams to discuss strategies or conduct training programs. This is especially useful for companies with individuals or teams working remotely or from offices in separate locations. Your internal teams can also use cloud-based collaboration platforms to share documents containing ideas and project work more seamlessly.
Speaking of training, you could offer training to your employees on how they can utilize these digital tools and how they are not here to hinder or replace their work. Instead, you should position these digital technologies as a way of improving their efficiencies, helping to upskill them in the ever-evolving digital landscape. In time, your employees will see the benefits of digital transformation solutions, and you will witness a culture that has adopted digital collaboration.
Successful digital transformations can also support your team by improving employee retention. A survey by PTC revealed that 90% of respondents, both end users and executives, said they were more likely to join a company that has embraced or has invested in digital transformation technologies.
Today, many candidates are looking for organizations that have adopted digital technologies, whether to help streamline tasks through automation or by adopting cloud software to support the flexibilities of remote working, which is undoubtedly important to businesses within the IT operations space.
4. Allows you to adopt data-driven insights
Adopting data-driven insights is another one of the biggest benefits of digital transformation. Collating data from customers and the market you operate in is a crucial part of driving the future of your business. Technologies such as big data allow you to collect insights to help inform key business decisions and develop strategies and campaigns to forecast your industry's direction.
For example, organizations can use technologies like the Internet of Things (IoT) and data analytics to track customer behavior and preferences. Businesses can then use this information to deliver targeted marketing messages and product and service offers, lending itself to our first point surrounding enhancing your customer experience.
Data-driven insights can be taken from various sources, including social media, email marketing, website analytics, and online customer transactions. These data-led insights can help you identify the latest market trends and help determine which customer base should be targeted while also allowing you to measure ROI on specific marketing campaigns.
These data insights can be a helpful and more accurate way of tracking the market and growth of your brand over traditional methods.
5. Digital transformations help you gain a competitive advantage
Our final entry for the benefits of digital transformation is that it can help you gain a competitive advantage and ensure you stay ahead of the curve. For example, as we mentioned, businesses can utilize big data to collate insights into customer behaviors and market trends. This information can help you get one-up on your competitors by developing new products and services that fill a hole in the market and ultimately meet the particular needs of their customers.
Of course, you don't want to fall under the umbrella of businesses such as Blockbuster, Kodak, and Toys R' Us that went bankrupt after failing to adopt a successful digital transformation strategy. Instead, as the digital world constantly changes, you must consider adapting to these changes to remain competitive and future-proofed.
Ultimately, businesses that adapt to digital transformation solutions will continue to be agile in a changing market, remaining focused on innovating the products and services to improve the lives of the global population.
The Final Word
As discussed, digital transformation strategies are not a new thing, and organizations have been adopting various types of digital solutions for the best part of three decades. Over this time, the digital transformation landscape has gone through various iterations, posing different challenges and solutions for businesses. The key is to keep your brand on top of these changes, remaining agile and capable of adapting to the latest developments within this space to stay ahead of the game.
We've outlined the benefits of adopting digital transformation strategies in your organization as a way to help you see why this modern approach to business can positively impact your business, from enhancing your customer experience, improving efficiencies, and supporting your internal team to adopting data-driven insights and helping you gain a competitive advantage.
Of course, there are four types of digital transformation solutions to choose from: business process transformation, business model transformation, domain transformation, and cultural/organizational transformation. Choosing the right type for your business takes considerable thought, as each has its own benefits. Ultimately, however, if you have yet to look into digital transformation strategies, it's likely your competitors already have. So now's the time to do so.
Specialists in IT operations and digital transformation
At Franklin Fitch, we recognize the benefits of digital transformation solutions within the IT operations specialism. So, if you're a fast-growing business looking for support in developing your digital transformation strategy, we can help. Our expert recruiters can support you in finding the top talent you need to fulfill your digital strategies and implement growth within your IT department.
Discover more about our IT operations and support recruitment solutions, or contact us today to discuss your digital transformation needs.