The Benefits Of Hiring Contractors In Your IT Team
04 Apr, 2023
5
Finding the right person to join your IT team to help your business grow and succeed can be ...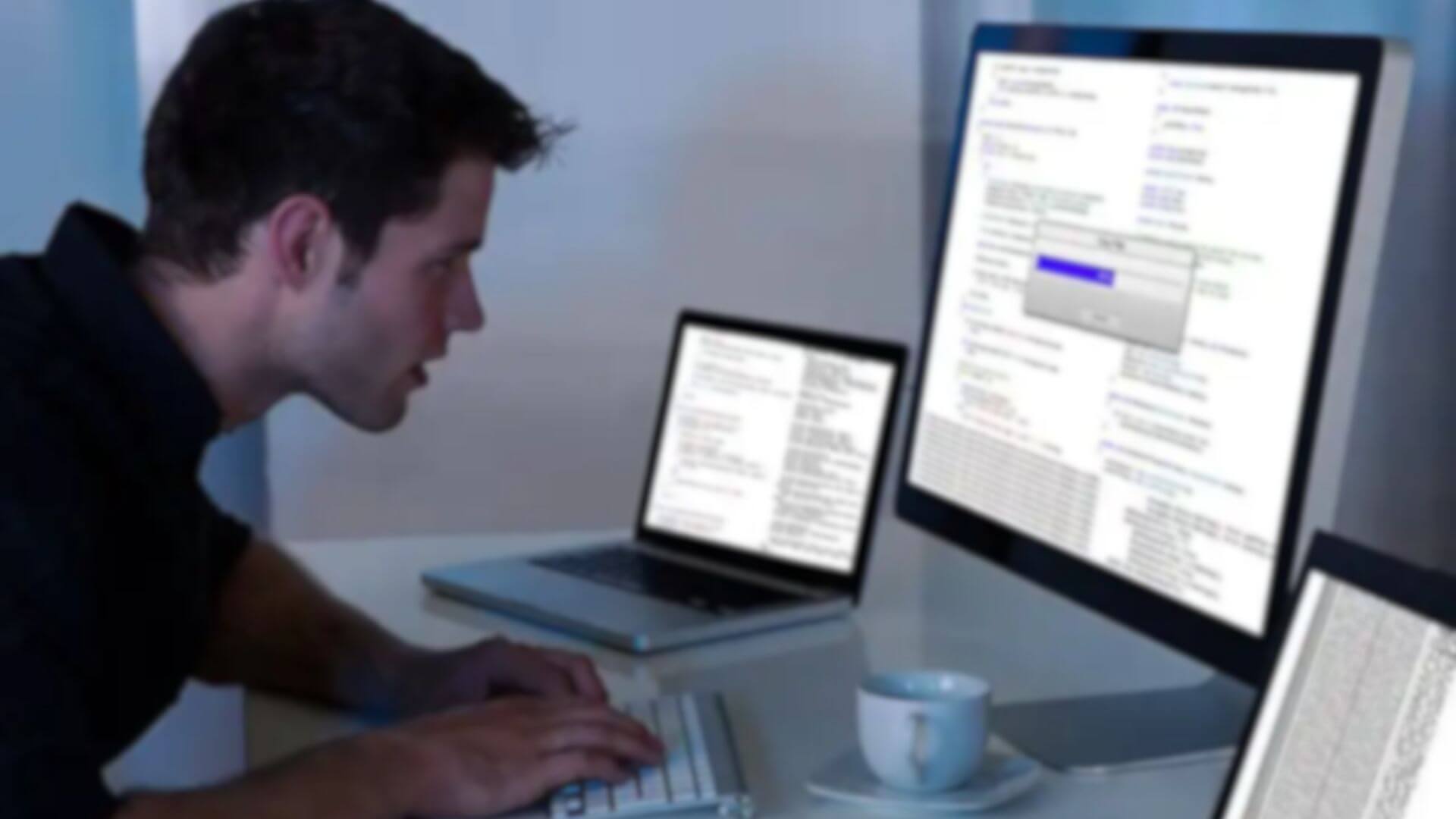 Finding the right person to join your IT team to help your business grow and succeed can be a daunting task. From the right cultural fit to ensuring the skill set meets your required standards and the time and resources to find the candidate, the process can be challenging.
​In recent years, we have seen a significant influx in the amount of contract and contract-to-hire roles across the country. In fact, a study conducted by Freelancing in America found that approximately 57 million Americans have switched to contracting and the number will exceed 90.1 million by 2028.
According to Mercer's Global Talent Trends 2022 study, six in 10 C-suite executives worldwide expect temporary workers to substantially replace full-time employees at their company in the next three years. One of the most pressing issues for employers is the shortage of available tech specialists. In the current digital age, the demand for tech products and services is burgeoning. If you're finding it hard to recruit permanent staff with suitable skills, is it time to think about how contractors could help your business?
The rewards of hiring the right IT contractors, however, can be substantial. From reducing costs to expanding your in-house capabilities, the benefits of an IT contractor can be invaluable.
Here are some of the reasons that hiring managers in the industry give when making the decision to add to their IT team, by hiring contractors:
1) Utilize specific skills for certain projects or in times of technological change.
Contractors can provide specialized IT services that a company may not have access to in-house, which makes it easier to scale operations up or down as needed.
2) Less management and training are required as they will have often completed the same tasks before, therefore usually only need the original brief to get started.
They can bring fresh insights, ideas, and perspectives to the table. This can be invaluable for businesses looking to stay ahead of the competition.
3) Flexible workforce can help manage uncertainty during an economic downturn, without the commitment of a long-term hire.
Contractors can free up your time, allowing you to focus on the strategic and day-to-day operations of your business. This can be especially helpful if you're working on a specific project or trying to advance your market position.
4) Additional workforce to support high demand.
Contractors can be hired on a project-by-project basis, allowing businesses to access the expertise and talent needed to get the job done quickly.
5) Contract roles can typically be filled quicker, and interview processes can be shorter.
While their hourly rate may cost more in the short-term, with their help, you can get the job done faster, saving you time and money in the long run and making it a worthwhile investment.
6) A prolonged vacancy in a permanent position can be filled with a contractor until you are ready to hire on an FTE basis.
Hiring full-time can be time-consuming and costly if you get it wrong. A contractor can help to bridge the gap between roles, provide fresh perspectives and bring extra skills to the table until you find the right fit for the job. Plus, there's always the option of hiring that person on a longer-term basis.
7) It can be more cost-effective to hire a contractor as although they earn more per hour, their overall cost tends to be lower as it excludes insurance and other benefits.
You don't have to worry about the costs associated with benefits, insurance, and taxes when you hire an IT contractor. This can be a significant savings for your company.
8) Outsourcing contractors only when you need them is an effective way to run a business as you never have employees left with nothing to do.
You only pay for the work you need to be done. You can find the right person for your project without having to make a long-term commitment.
Avoiding the Risks
As businesses increasingly rely on contractors for their operations, it's important to be aware of the risks associated with hiring them. While contractors can provide specialized skills and flexibility, there are potential risks such as non-performance, non-compliance with legal requirements, and potential conflicts of interest.
That's why it's so important to have proper contract management processes in place—to ensure that all contractual obligations are understood and met. This includes having the right terms and conditions in place to protect the business from potential risks, as well as having regular reviews to ensure that contractors are meeting their obligations.
By taking the necessary steps to manage contractors and their contracts, businesses can ensure that they are adequately protected and that contractors are fulfilling their obligations.
Make the most of the relationship…
As with any new employee, this starts with setting clear expectations. Make sure you and the contractor understand the scope of the project and that any deadlines are agreed upon. Communication is key to ensuring that everyone is on the same page.
It's also important to trust your contractor and their skillset. You've hired them for a reason, so trust that they will be able to make the project a success. Offer feedback and direction to ensure that your expectations are met.
Finally, respect the contractor and their time. This means paying invoices on time and giving them flexibility when needed. Showing your appreciation will help to foster a successful relationship and make sure that the contractor wants to come back to work with you in the future.
Where to find them?
With the right resources and help, it doesn't have to be difficult.
Franklin Fitch can help you find the right IT contractors for your business. We have a database of experienced IT professionals that we use to find the right fit for your business. Our technically trained team will also assess each candidate to make sure they have the right skills and experience for the job.
We can also provide additional services such as technical endorsements, background checks, and contract negotiations. This will ensure that you get the best possible outcome from your recruitment process.

Franklin Fitch is here to help you find the best IT contractors for your business. Get in touch with us today to learn more about our services.