Strategies for Successful Cyber Security Recruitment
06 Nov, 2023
6
In the dynamic digital world of today, cybersecurity is becoming more and more crucial for c...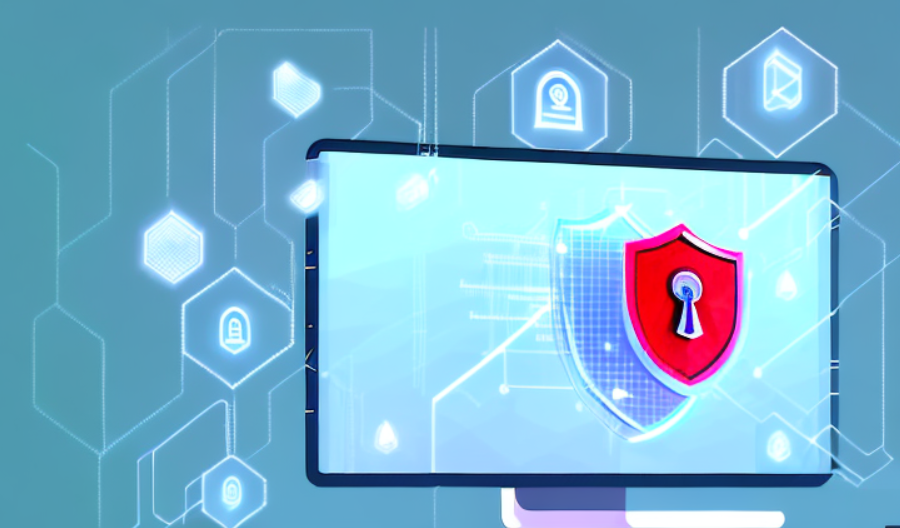 In the dynamic digital world of today, cybersecurity is becoming more and more crucial for companies and organizations all over the world. The competition for top talent in cybersecurity is more intense than ever as more businesses look to hire experts in the field to safeguard their sensitive data and systems.
While hiring and retaining knowledgeable cybersecurity professionals is a constant struggle, some businesses face greater difficulties than others. It may be time to review how you reach out to and engage with cyber job seekers if you've ever wondered how some competitors are able to consistently field strong cybersecurity teams while your company is having trouble filling positions.
In this piece, we'll look at a few effective recruiting tactics for cybersecurity that can help your company find, evaluate, and hire the top candidates.
Comprehending the Talent Landscape in Cybersecurity
It's critical to comprehend the current cybersecurity talent landscape before launching any recruitment efforts. This entails determining the essential proficiencies and abilities that are in great demand, evaluating the availability of cybersecurity experts at the moment, and acknowledging the difficulties connected to cybersecurity hiring.
Select Appropriate Interview Questions
You shouldn't focus too much on certifications or years of experience during an interview. By asking the appropriate interview questions, you need to develop the ability to identify candidates who possess the necessary training materials. Make sure the person you are interviewing is qualified for the position. Learn what they have been doing, not how long they have been doing it for. Years do not indicate aptitude. Make sure your posting doesn't raise any red flags for potential employees as well!
Develop Compelling Job Descriptions
Attracting cybersecurity professionals begins with crafting job descriptions that not only accurately depict the role but also captivate potential candidates. It's crucial to provide a clear and comprehensive overview of the job's responsibilities and the specific skills and qualifications required.
Moreover, underlining the significance of the position within the organization and the potential for professional advancement can significantly boost the appeal of the job. When candidates recognize the value of the role and its alignment with the company's security strategy, they are more likely to express interest and apply.
Competitive Compensation Packages
Cybersecurity professionals are in high demand, and they often receive multiple job offers. To stand out, organizations must offer competitive compensation packages. This includes competitive salaries, bonuses, and benefits. Recognize that experienced cybersecurity experts come at a premium, and investing in top talent is a wise decision in the long run. It could also affect relocation costs when hiring. Compensation is obviously important, and so are work-life balance benefits like flex time. But so are relocation benefits. It might seem obvious that the best way to open up a bigger pool of candidates is to widen geographic boundaries. Surprisingly, few companies actually do this. We're not talking about a huge investment – just $10-15k will make a huge impact.
Utilize Specialized Job Boards and Forums
The cybersecurity community is active on specialized job boards, online forums, and social media platforms. Leverage these channels to reach potential candidates. Using a variety of recruitment channels is a crucial component of a successful recruitment strategy. This can include networking events with professionals in the field, job postings on industry-specific job boards, and social media recruitment campaigns.
Using job boards tailored to a particular industry can be a great way to connect with a lot of eligible applicants. You can make sure people who are actively looking for cybersecurity positions see your job ads by posting your openings on these boards.
Top talent can also be attracted with the help of social media recruiting campaigns. You may interact with possible applicants and advertise your job openings to a larger audience by utilizing social media sites like LinkedIn and Twitter. Attending networking events with professionals in the industry can offer a chance to interact and establish a personal connection with possible candidates. Developing relationships with passive candidates—those who might not be actively seeking a new job—can benefit greatly from this.
Offer Opportunities for Skill Development
Cybersecurity is a rapidly evolving field, and professionals need to continually update their skills to stay effective. Organizations can attract talent by offering opportunities for ongoing training and development. Whether it's supporting certifications, providing access to online courses, or encouraging attendance at industry conferences, investing in skill development is a win-win for both the organization and the employee.
Emphasize the Importance of Company Culture
A positive work environment and a strong company culture can significantly impact recruitment and retention. Cybersecurity professionals, like all employees, want to work for organizations that value their contributions and provide a supportive atmosphere. Emphasize a culture of security awareness throughout the company, and demonstrate a commitment to fostering a culture of trust and collaboration.
A viable strategy for creating a compelling employer brand is to exhibit the culture and values of your company. This can involve emphasising the manner in which your company promotes inclusivity and diversity as well as the company's dedication to moral and responsible business conduct.
One way to demonstrate your organization's commitment to diversity is to highlight the different initiatives you have in place to support inclusion and diversity. This can include training sessions that emphasize cultural sensitivity and awareness, employee resource groups, and mentoring programs. You can show prospective hires that your company is dedicated to fostering an inclusive and friendly work environment by emphasizing these initiatives.
Develop a Well-Defined Career Path
Top cybersecurity talent often seeks clear career progression. Develop a well-defined career path that outlines potential growth within the organization. This can include opportunities for advancement, leadership roles, and specialized areas of expertise. Knowing that there are avenues for career growth can be a strong incentive for candidates to choose your organization.
Emphasizing the benefits and growth opportunities your company provides is another way to create a compelling employer brand. Opportunities for professional growth, attractive pay and benefits, and a flexible, encouraging work environment are a few examples of this.
One way to demonstrate your organization's dedication to professional growth is to highlight the range of training and certification courses you provide. This can involve giving staff members the chance to sign up for online courses, attend conferences in their industry, or take part in mentoring initiatives. By emphasizing these opportunities, you can show prospective candidates that your company is dedicated to making investments in employee development.
Streamline the Hiring Process
In the competitive cybersecurity job market, a lengthy and cumbersome hiring process can deter top talent. Streamline your recruitment process to make it as efficient as possible. Reduce unnecessary steps, communicate clearly with candidates, and aim for a swift decision-making process to secure your desired candidates before they're scooped up by competitors.
Another important element of a successful recruitment strategy is to implement a strong screening process that can help you identify the most promising candidates. Pre-employment exams, organized interviews, and reference checks are a few examples of this. Pre-employment evaluations can give important information about a candidate's abilities, background, and character. You can make sure that you are selecting applicants with the technical and problem-solving abilities needed for the position by giving assessments tailored to cybersecurity roles.
Conducting structured interviews is another useful method for assessing applicants. It is possible to make sure that all of the candidates are being evaluated using the same standards by using a set of standard questions. By doing this, you can reduce bias and make hiring decisions that are more objective.
In summary
In conclusion, the demand for cybersecurity professionals is likely to continue growing, making recruitment and retention of top talent a vital concern for organizations. By developing compelling job descriptions, offering competitive compensation, utilizing specialized platforms, emphasizing a positive company culture, providing opportunities for skill development, defining clear career paths, promoting diversity and inclusion, and streamlining the hiring process, organizations can position themselves as attractive employers in the competitive field of cybersecurity. These strategies not only facilitate the recruitment of top talent but also contribute to building a robust and effective cybersecurity team.
Discover More About Our Expertise in IT Recruitment
Whether you are an employer looking for new IT talent to join your team or a candidate who wants to land your next IT job, we are here to support you. Franklin Fitch's team of IT infrastructure consultants is passionate about offering exceptional recruitment services for clients and candidates; you can read all about them here.
We encourage you to get in touch with us today so we can talk about your recruitment goals.