How To Hire A Network Engineer
10 Nov, 2023
6
In today's digital age, network engineers are the backbone of modern organizations. ...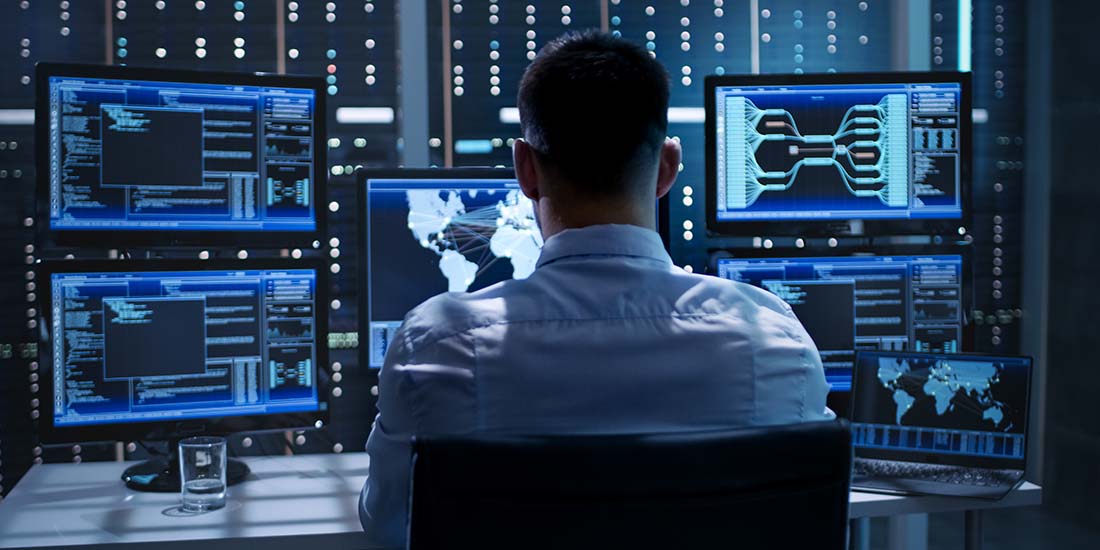 In today's digital age, network engineers are the backbone of modern organizations.
They play a vital role in ensuring seamless communication and data flow within a company. Hiring the right network engineers is a crucial step toward maintaining and optimizing your network infrastructure. In this blog, we'll provide you with valuable tips on how to effectively hire network engineers who can help take your company's IT systems to the next level.
Understanding a Network Engineer
In today's rapidly evolving technological landscape, the role of a network engineer is more crucial than ever. If you're an HR professional or a Talent Acquisition specialist tasked with filling this position, understanding the responsibilities and skills required for the role is essential. A network engineer is not just a mere cog in the machine; they are the architects and stewards of a company's digital connectivity.
Creating and organizing networked environments for businesses is the essence of a network engineer's job description. Through this planning, they will obtain the necessary physical hardware, carry out its installation, and oversee these gadgets to establish a fully functional and optimally networked environment. Their responsibilities then shift to maintaining the network's uptime, security, and performance once it is operational.
Day to day tasks of a Network Engineer
• Designing upgrades to existing networks
• Installing and configuring network equipment
• Configuring and managing firewalls
• Ensuring maximum network performance
• Interacting with stakeholders to understand their needs for the network
Hiring a Network Engineer
When it comes to hiring a network engineer, taking a strategic approach is key. This means focusing on key areas to ensure that you attract and select the most qualified candidates. If you're an HR professional or hiring manager, here are some key points to consider:
Understanding the Role
Define Your Requirements
Before you start the hiring process, it's essential to clearly define the role you want your network engineer to play within your organization. To find the best person for the role, you need to understand what the role involves. You can complete this with the hiring manager to define the role, its contribution, and the skills needed.
Are you looking for someone to maintain your current infrastructure, design and implement new networks, or provide security expertise? Identifying your specific needs is the first step in finding the right candidate.
Craft a Detailed Job Description
Once you understand the requirements for the role, you need to understand the skills for success. Crafting a comprehensive job description is a critical part of the hiring process. Your job description should outline the responsibilities, qualifications, and expectations for the role. Be specific about the networking technologies, hardware, and protocols your organization uses.
Sourcing Candidates
Sourcing candidates from various recruitment methods is essential. Consider using job boards, social media, and professional networking sites to post your job openings. Employee referrals, networking events, and staffing agencies can also be great sources of qualified candidates.
This will allow you to maximize your reach to the applicants with the right skills for the role.
Defining the Ideal Candidate Profile for Network Engineer
When hiring a network engineer, it is important to define the ideal candidate profile to ensure that you attract the right talent for your organization's networking needs. Here are some key considerations for defining the ideal candidate profile:
Assess Technical Skills
Network engineers are expected to be well-versed in various networking technologies, including routing, switching, firewalls, VPNs, and more. During the interview process, ask candidates to demonstrate their technical knowledge. Assess their understanding of network design, configuration, security, and their troubleshooting skills.
Look for Relevant Certifications
Certifications can be strong indicators of a candidate's expertise. Common networking certifications include CCNA (Cisco Certified Network Associate), CCNP (Cisco Certified Network Professional), CompTIA Network+, and vendor-specific certifications like Cisco, Juniper, or Palo Alto. These certifications provide evidence of a candidate's commitment to professional development.
Experience
Candidates with prior experience in network engineering roles are preferred. Look for candidates who have worked on complex network architectures and have experience with network management tools and protocols.
Assess Problem-Solving Skills
Network engineers frequently encounter complex issues that require creative problem-solving. During the interview process, present candidates with hypothetical network problems and assess their approach to resolving them. Strong problem-solving skills are essential for maintaining a robust network.
Practical Exercises and Technical Tests
Consider adding practical exercises or technical tests to your hiring process. These exercises can simulate real-world networking scenarios and help you evaluate a candidate's hands-on skills and problem-solving abilities.
A Desire To Learn
Since technology is always changing, it's critical to select candidates who are passionate about learning and keeping up with industry trends and advancements.
Achieving a balance between technical and soft skills is crucial when creating the ideal candidate profile. An applicant who excels technically but struggles in teamwork and communication might not be the best choice for the position. Conversely, a candidate with superior soft skills but inadequate technical proficiency might not be able to carry out the job responsibilities well.
HR specialists and talent acquisition managers can draw in and choose the best applicants for their company's networking requirements by creating the ideal candidate profile.
The Role of Onboarding and Training in Network Engineer Recruitment
Onboarding and training play a crucial role in network engineer recruitment because they are essential components of a successful hiring process. Here are some reasons why:
Ensuring a smooth transition
Onboarding is the process of integrating new employees into an organization and helping them become productive members of the team. This is particularly important for network engineers because they need to understand the company's culture, values, and objectives to be able to perform their job effectively.
Reducing time to productivity
A well-designed onboarding and training program can help new network engineers get up to speed faster, reducing the time it takes for them to become productive members of the team.
Building skills and expertise
Network engineering is a complex field that requires a wide range of skills and expertise. Onboarding and training programs can help new hires build the skills they need to be successful in their role. Improving retention A strong onboarding and training program can help new network engineers feel more connected to the organization, which can improve their job satisfaction and reduce turnover.
Enhancing organizational culture
Onboarding and training programs can help reinforce the values and culture of the organization, which can lead to better employee engagement and higher levels of performance.
Overall, onboarding and training are critical components of network engineer recruitment because they help ensure that new hires are well-prepared to perform their jobs effectively and contribute to the success of the organization.
Conclusion
Hiring the right network engineers is vital for the success and security of your organization. By following these tips, you can identify candidates who possess the technical expertise, problem-solving skills, and communication abilities necessary to excel in this critical role. A well-chosen network engineer can help your company build and maintain a robust and reliable network infrastructure, enabling your business to thrive in the digital age.
Specialists in IT operations and support recruitment
At Franklin Fitch, we recognize how essential IT operations and support are to our client's IT infrastructure. Our specialist recruiters work closely with your organization to determine your recruitment process outsourcing (RPO), and contract recruitment needs when attracting contractors of all levels for your open IT roles. We'll help connect you to the top talent you need to build your IT department and drive your business's long-term success.
Discover more about our IT operations and support recruitment solutions or contact us today to discuss your IT outsourcing needs.