Exploring the Top 8 IT Operation Jobs
29 Aug, 2023
7 minutes
The 21st century has brought many technological advancements, and nowhere is this more appar...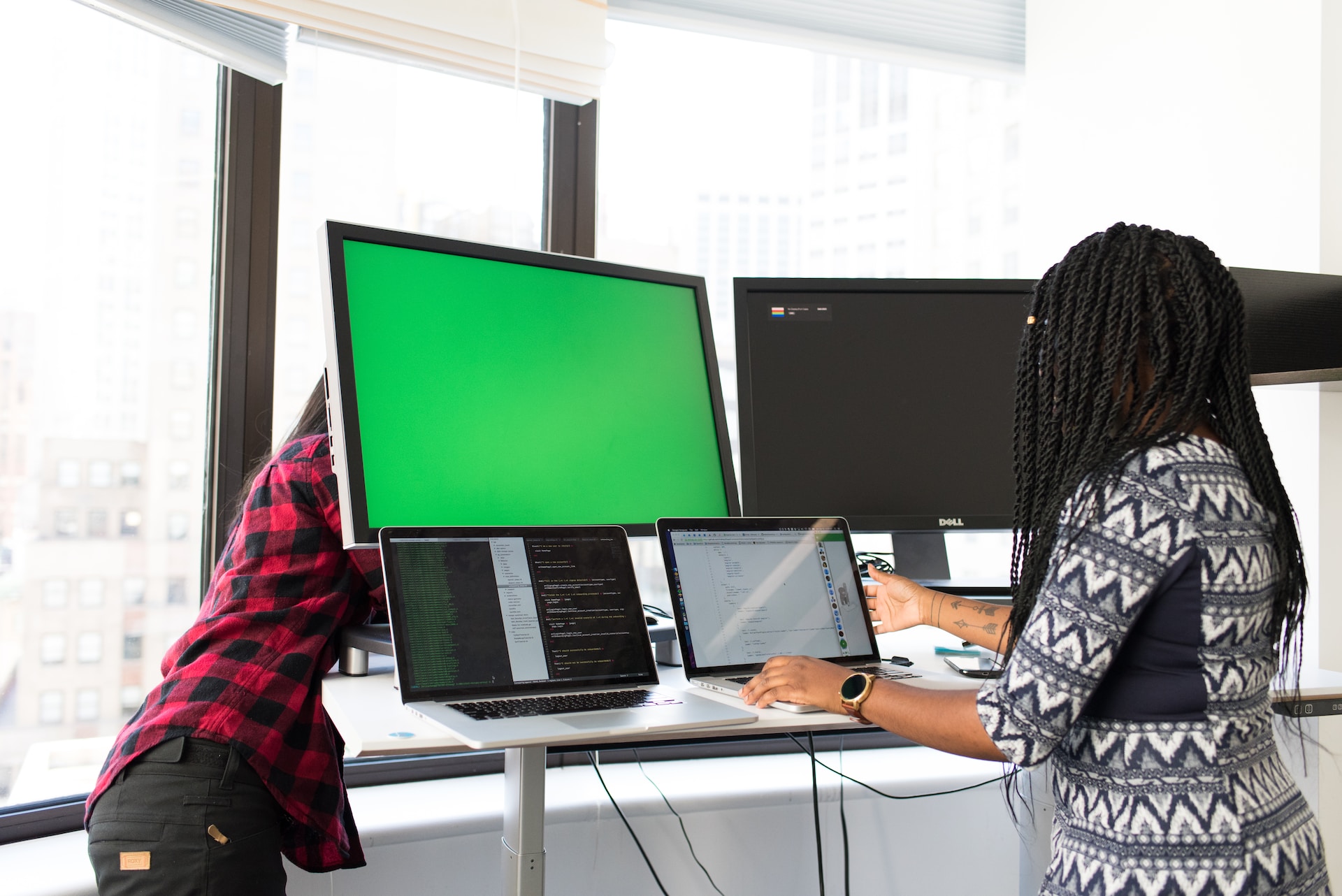 The 21st century has brought many technological advancements, and nowhere is this more apparent than in the modern workplace. Many aspects of our working lives have become digitized. In an age where technology is increasingly vital to our day-to-day activities, the necessity to recruit for IT operation jobs is a priority for many businesses.
IT operations is very much a growing sector, and there are plenty of opportunities for computer boffins to utilize their much-needed skills. Analysts predict the global IT operations and service management market will accrue a colossal $35.98 billion by 2025. Clearly, there is a demand for IT operations staff, and recruitment firms have to ready themselves for this exciting recruitment challenge.
The use of up-and-coming technologies like artificial intelligence and machine learning are already being built into many companies' future plans. With this technological drive in mind, we will explore the top 8 IT operations jobs.
1. Cloud Architect
For many companies, an efficient and secure cloud computing system has become an absolute necessity. Cloud Architects are tasked with maintaining and supervising a business's cloud computing system. They also work with cyber security teams to ensure the systems are as safe and secure as possible.
Cloud Architect job responsibilities include:
Help managers to discover the best cloud computing solutions that best suit their needs
Liaise with cyber security teams to monitor and maintain the cloud system's privacy
Deal with technical issues whenever they arise
Conduct market research to pick the best cloud providers and third-party services
Analyze budgets and predict costs
To become a Cloud Architect, there are a number of core qualifications and skills you must possess. In addition to an extensive background in operating systems and programming languages, you should have excellent communications skills, leadership prowess, and, ideally, financial and legal experience.
Their level of responsibility is reflected in the competitive salaries they receive. An entry-level architect can earn an income of around $131,000, while the most experienced professionals can make up to $187,000.
2. IT Support Analyst
In spite of the almost omnipresence of advanced technological systems, there are many workers who struggle to navigate the world of IT. Naturally, these people need tech guidance, and that's what makes IT Support Analysts so crucial. They carry out a variety of useful duties, ranging from repairing hardware to solving technical problems remotely and in person.
IT Support Analyst job responsibilities include:
Communicate with clients to diagnose their tech problems
Solve the issue or help the user to do it for themselves
Install, configure, and update computer software to ensure maximum efficiency
Establish accounts for staff and ensure that they know how to successfully login
Make sure that stocks of equipment and other supplies are maintained
Must-have skills required to succeed as an IT Support Analyst include expert knowledge of hardware and software, impeccable communication skills, an awareness of IT trends, and excellent organization. Many employers require an undergraduate degree in a related subject. However, if you already have basic IT skills, you could start your career as a trainee and pick up your qualifications while working.
You can expect to earn a salary of around $60,000 as an IT Support Analyst, and with a good few years of experience under your belt, you could be making up to $72,000.
3. Network Support Engineer
Third, in our guide to the top IT operation jobs are Network Support Engineers. They are involved in designing and developing a business' computer network. They use their expertise to troubleshoot technical problems, maintain hardware and software, and monitor cyber security, all while providing IT assistance for their colleagues.
Network Support Engineer job responsibilities include:
Install an array of network devices and services, including VPNs, firewalls, and routers
Monitor and maintain cyber security
Diagnose and fix network tech issues
Set up accounts for staff and help them to know how to log in
Teach staff about new systems and updates
Most Network Support Engineers possess a degree in a computing-related subject and gain valuable experience through apprenticeships and work placements. You can obtain various industry certifications and accreditations to keep your knowledge up-to-date. As well as exceptional IT skills, candidates should have impeccable problem-solving, teamwork, and organization skills.
Network Support Engineers earn around $86,000 on average, and the most experienced can make up to $112,000.
4. Infrastructure Engineer
Responsible for designing and maintaining IT infrastructure, Infrastructure Engineers use their expertise, problem-solving skills, and the latest technology to keep software systems running smoothly. With technology at the cornerstone of their operations, many businesses require the services of an Infrastructure Engineer to ensure that their computer software is secure and stable.
Infrastructure Engineer job responsibilities include:
Create and maintain digital networks to be in line with cyber security best practices
Diagnose and fix network and connectivity problems
Understand how hardware equipment works so you can provide guidance to staff
Manage virtual private networks
Lead technical team to fulfill tasks such as data migration and developing automation tools
The ideal candidate will have a perfect blend of IT know-how and strong communication and organizational skills. While some candidates may find a route into Infrastructure Engineering through an apprenticeship, most find employment after attaining a degree in a computing-related subject. During your career, you can take numerous courses designed to enhance and expand your knowledge.
Infrastructure Engineers are vital to IT teams, which is reflected in their remuneration. The role boasts an average salary of between $79,000 and $115,000, which increases depending on experience.
5. IT Project Manager
The role of IT Project Manager is perfect for those who want to combine their in-depth IT knowledge with their leadership and organizational skills. Tasked with organizing and implementing a firm's IT projects, IT Project Managers carry out a selection of duties, from overseeing production releases to delegating tasks to employees.
IT Project Manager job responsibilities include:
Develop and maintain project timeframes
Manage and monitor budget estimates for projects
Organize resources for projects, i.e., hardware and staff numbers
Develop schedules for team members to follow
Arrange meetings to discuss ambitions and outcomes
As an IT Project Manager, you'll be expected to blend your advanced knowledge of operating systems and network administration with exceptional management. You'll need excellent written and verbal communication skills, the ability to solve problems, and an eye for budget adherence. Suitable candidates should have experience in other computing-related jobs, such as analysis or programming.
IT Project Managers can expect to receive a salary of between $88,000 and $110,000, dependent on experience, qualifications, and additional skills.
6. AI Engineer
AI Engineers are certainly in demand right now and given the increased reliance on artificial intelligence in many industries, there is little wonder why. In a business setting, their main duty is to create intelligent algorithms that help to analyze and predict the behavior of consumers. In a nutshell, these IT experts help companies increase their revenue and growth through artificial intelligence.
AI Engineer job responsibilities include:
Create AI algorithms to achieve software automation
Design software for machine learning
Gather data and use algorithms to identify areas of improvement
Develop AI solutions to perform repetitive tasks typically done by people
Build data pipelines for streamlining the analytics process
Given the high demand, candidates don't necessarily need a degree in artificial intelligence or a computing-related subject to flourish as an AI Engineer. There are a wide variety of free courses that give you the requisite knowledge, and a great place to start would be learning a programming language like Python. As you expand your knowledge, be sure to do a few side projects to build up your portfolio.
AI Engineers are well compensated for the essential work they do. The average annual salary for the role is around $160,000, a figure that extends to $200,000 depending on experience and location.
7. Back-End Developer
Back-End Developers are instrumental in ensuring that a company's website, software, and IT systems run seamlessly. Rather than managing what users see on a website like front-end developers do, back-end developers are tasked with perfecting and maintaining the server-side functions, such as code, security, and data storage. They work behind the scenes to enable front-end developers to make websites eye-catching and interactive.
Back-End Developer job responsibilities include:
Optimize website's or application's back-end for speed and user-friendliness
Implement cyber security and data protection protocols
Integrate front-end elements with back-end logic
Develop reliable and reusable code for future usage
Create automated tests to make sure that everything is up-to-speed
Back-End Developers require an advanced knowledge of computer science and web design. Learning a programming language like Python or Java would put candidates at a great advantage, and with a few years of experience and an excellent portfolio to boot, you'll be on track for your dream back-end developer job. As well as technical proficiency, other key skills consist of outstanding organization, time management, and communication.
An entry-level Back-End Developer can expect to earn a salary of around $74,000, while senior-level developers are able to make $99,000 or more.
8. UX Designer
Last but not least, UX Designers are next on our list of top IT operation jobs. They specialize in designing visually appealing websites that are engaging and easy to use. They are tasked with ensuring that the website matches the client's design and content preferences while ensuring the user can easily navigate the site. A career as a UX designer is a rich and varied one; you could be designing an e-commerce site selling the latest trends or working on a government website that informs the public.
UX Designer job responsibilities:
Sketch out visual designs using software applications
Talk to clients about their website requirements
Collaborate with other designers, engineers, and project managers
Discover a website's areas of improvement and redesign them accordingly
Familiarize yourself with the latest tools and technological developments
To get yourself a job as a UX Designer, you'll need a combination of hands-on experience and accreditation. There are plenty of UX-related courses to choose from, and while you study, you can create some designs in your own time to include in your portfolio. Networking will play an important part in your job search, as it'll give you a chance to make meaningful connections with others in the industry.
Inspired to Discover More About IT Operation Jobs?
At Franklin Fitch, we are committed to connecting the best and brightest IT experts with their ideal roles in IT Operations. We understand how much companies rely on having state-of-the-art computer systems, and we are here to help them recruit top talent who will use their know-how to help their businesses go from strength to strength. There is no shortage of IT vacancies out there, and we'll do our part to fill those in-demand roles.
Are you thinking about landing yourself an IT Operations job? If you want to check out our latest jobs, click here. In addition, we are happy to talk to you about how we can support you and offer you guidance regarding the next step of your career. Discover our dedicated candidates' page today.