Best Workforce Strategies For Employee Retention
11 Apr, 2023
5
A comprehensive employee retention program is a key differentiator in tight talent markets. ...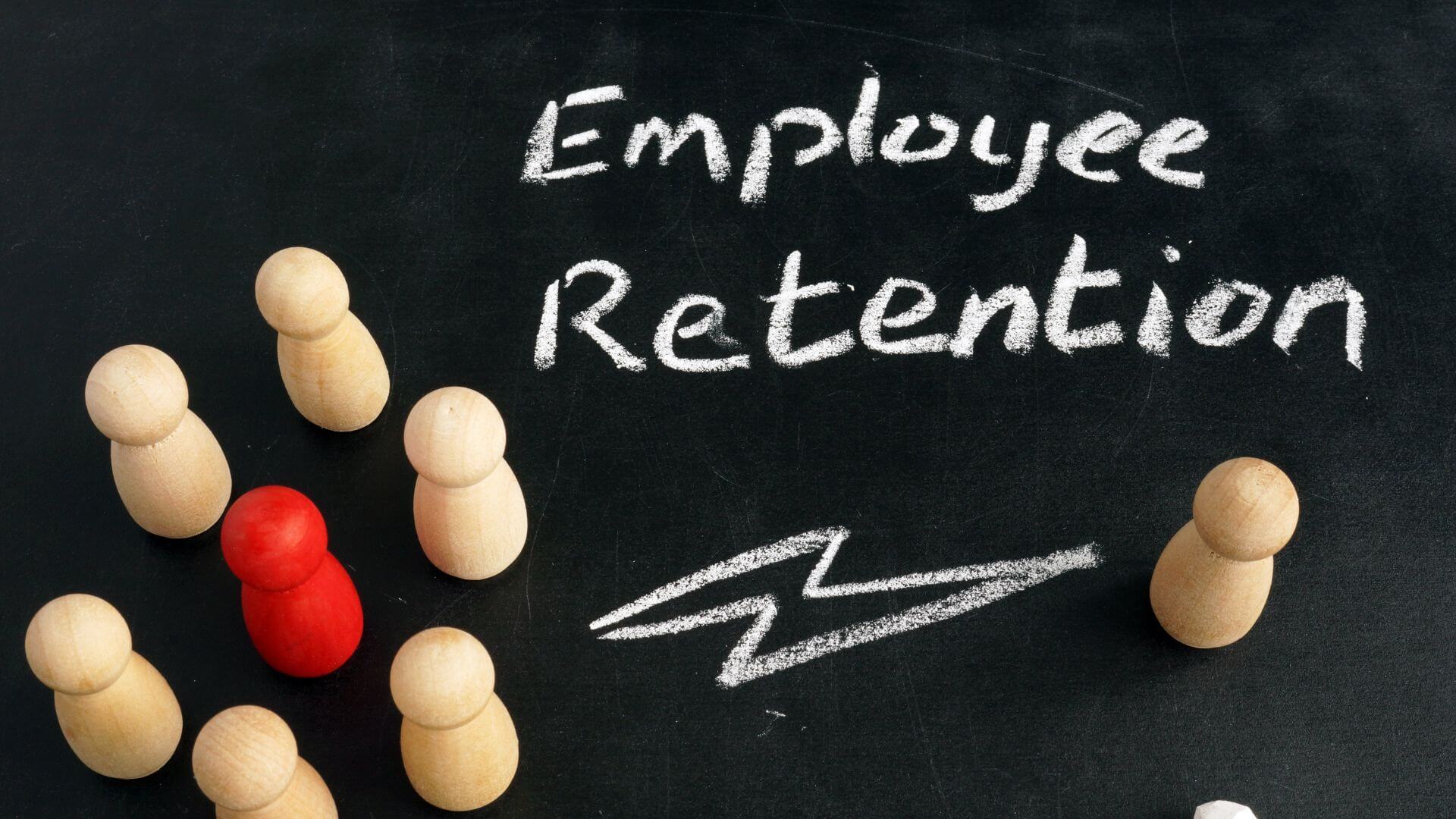 A comprehensive employee retention program is a key differentiator in tight talent markets. In today's war for talent, it is common to focus on attracting talent to offset any turnover an organization may have experienced.
While this approach is crucial, managers must also identify the underlying cause of the issue and consider the reasons why their best employees are quitting in the first place.
Today's IT jobs impact virtually every aspect of a company, therefore it's essential to have effective retention strategies to reduce turnover. How do you keep your employees?
The ability of an organization to maintain its employees under contract results in a more reliable, effective workforce. Businesses that are serious about keeping their best employees develop policies and initiatives designed to lower employee turnover.
Those who are successful in generating high employee retention rates are in a better position to accomplish business objectives and attract new hires. A company's ability to hold on to its talent, especially in competitive hiring talent, has significant implications for its ability to operate at a high level, free from the disruptions that employee turnover brings. As a result, a well-established, well-executed employee retention strategy is a key competitive differentiator.
The likelihood is high that the departing employee will mention one or more of the following reasons for quitting their role:
Inadequate salary
Limited or no access to opportunities
Not a Cultural Fit
A perks and benefits package that isn't competitive
Feeling overworked and/or unsupported
Limited career advancement
A need for better work-life balance
Lack of recognition
Boredom with the type of work
Unhappiness with management
The desire to make a change
More exciting job opportunities at other companies
Exit interviews can provide invaluable insight into the employee perspective of your company and help determine whether your employee retention strategies need improvement. Here's how to reduce employee turnover, retain top talent, and establish an engaged workforce. Replacing employees who leave and training new ones to replace them costs a lot of time and money.
Employee retention strategies for job satisfaction
Candidates with in-demand talents won't likely have to wait long to find new employment, even though the labor market favors employers in some industries and places. Numerous businesses continued to hire throughout the pandemic, and many more have accelerated hiring in recent months.
1. Onboarding Process
2. Employee Compensation
3. Work Benefits and Perks
4. Communication
5. Investment in Employee Engagement
6. Feedback on Performance
7. Training and Development
8. Work-Life Balance
9. Flexible Working Arrangements
10. Diversity and Inclusion
If you sense your business is at risk of losing top talent, you need to move fast to shore up your employee retention strategies. We've 10 retention techniques to reduce the risk of turnover based on years of developing and managing high-performing technology teams.
1. Onboarding Process
Every new hire needs to be prepared for success right away. In addition to the job, your onboarding process should teach new hires about the corporate culture and how they may contribute to and succeed in it. Don't short-change this important first action. The orientation you give new hires, whether in person or digitally, can set the tone for their entire employment with your company.
2. Employee Compensation
Companies must provide competitive salaries to their employees, which means they must continually review and revise pay scales. Even if your company is now unable to raise your salary, think about if you might be able to offer additional forms of compensation, including incentives. Don't forget to enhance retirement and health benefits, which can also aid increase employee job satisfaction.
3. Perks
Offering benefits can attract new employees, re-engage current employees, and improve employee morale. Flexible schedules and remote work choices are the benefits that many professionals value most. Also, a third of the professionals indicated that paid parental leave is a major benefit.
The competitive incentives that the tech sector is known for providing, which might include unlimited vacation days, modern workspaces, and discounts at the best restaurants, are helping tech companies retain more of their workforces. These special benefits support retaining happy and engaged staff members.
4. Invest in employee engagement
Employee turnover might become a problem in the highly competitive tech sector if retention methods aren't put in place. High levels of employee engagement indicate that team members understand the organization's objectives and are actively working to achieve them.
Asking your employees what they need to feel happier at work and how, if given the chance, they would improve the company are simple, day-to-day actions you can take to improve employee engagement in addition to offering appealing benefits packages and perks. This will highlight actionable steps for organizational improvement. A great way to do this is through employee surveys. Encourage your employees to share ideas and ways to innovate through frequent brainstorming sessions and by fostering an open-door management policy.
5. Communication
The transition to remote and hybrid employment has highlighted how crucial effective workplace communication is. Whether they are based on-site or remotely, your employees should feel comfortable approaching you at any moment with suggestions, queries, or problems.
Also, as a team leader, you must ensure that you are contributing in a good way to the team's overall goal of fostering timely, constructive, and effective communication. To gauge each team member's workload and level of job satisfaction, be sure you actively engage with them on a regular basis.
6. Continuous Feedback on Performance
The yearly performance review is being replaced with more frequent meetings with team members by many businesses. Discuss your employees' short- and long-term professional goals during these one-on-one meetings, and assist them in imagining their futures with the business. While it's never a good idea to make promises you can't keep, work through prospective professional progression scenarios with a colleague and develop a practical strategy for achieving your objectives.
7. Training and Development
You can assist staff in identifying opportunities for professional progress, such as the requirement for learning new skills, as part of offering ongoing feedback on performance. One method to guarantee a successful future over the long term is to invest in the career and skill development of your talent.
Your staff needs to be upskilled more than ever as technology continues to disrupt the way we operate. Those who upskill acquire new skills as the demands of the workplace change. Your teams will feel supported and have the knowledge and credentials necessary to contribute to the success of your business if you provide internal training, access to collaborative learning opportunities, educational resources, or the choice to take external courses.
Tuition reimbursement is another chance for employees to advance their careers that many businesses provide. Although initially it may seem like a significant investment, over time your staff will develop the abilities needed to test new markets, create new goods or services, and assist you in outpacing the competition. Investing in the professional growth of your employees should be a top concern.
8. Work-Life Balance
What message are your employees receiving from your time management? Do you anticipate employees to be available around the clock? To be happy at work, one needs to maintain a healthy work-life balance.
Employees need to know that their bosses are aware of their personal lives outside of work and that managing a work-life balance can be particularly difficult while working from home. Urge workers to establish limits and take vacation days. And if working late into the night is necessary to finish a job, think about compensating by giving them more time off.
9. Flexible Work Arrangements
Top talent in the tech sector today demands flexible work arrangements that promote a better work-life balance in addition to the ability to work remotely. According to 92% of the tech companies surveyed by the Consumer Technology Association, keeping employees happy requires offering flexible work arrangements like flexible scheduling and location.
10. Foster a Culture of Diversity and Inclusion
Employees value diversity in the workplace more and more, particularly in the tech sector. 3 out of 4 employees, according to Built In, prefer to work for diverse firms, offering employers who place a high priority on diversity a major competitive edge. Regrettably, the tech sector still has a long way to go before its teams are more diverse. In reality, men currently control 75% of the tech occupations in the United States, according to Zippia.
In order to ensure that employees are treated fairly and that companies have access to the greatest talent, it is important to look beyond color, language, and gender. Moreover, inclusion and higher levels of team satisfaction are influenced by diversity.
In today's tight labor market, the importance of employee retention strategies can't be overstated. Since a few employees leaving the organization can quickly lead to lost morale and unmanageable workloads, it's essential to be proactive by implementing effective employee retention strategies such as compensation reviews, recognition programs, and opportunities for upskilling and reskilling.
Employees who feel valued and believe that their companies are invested in their success will be happier, more productive, and more loyal—a win for everyone.
Are you a candidate interested in finding a job opportunity that is aligned with your aspirations or goals or a client looking to build out your technology teams but needs help when it comes to recruitment planning, processes, attraction, and retention? Get in touch today with one of our recruitment consultants for more information here.