Black History Month: Spotlight On Esther Ogunmefun
18 Oct, 2021
5 minutes
Esther Ogunmefun is a junior software developer at CompareTheMarket, currently working on th...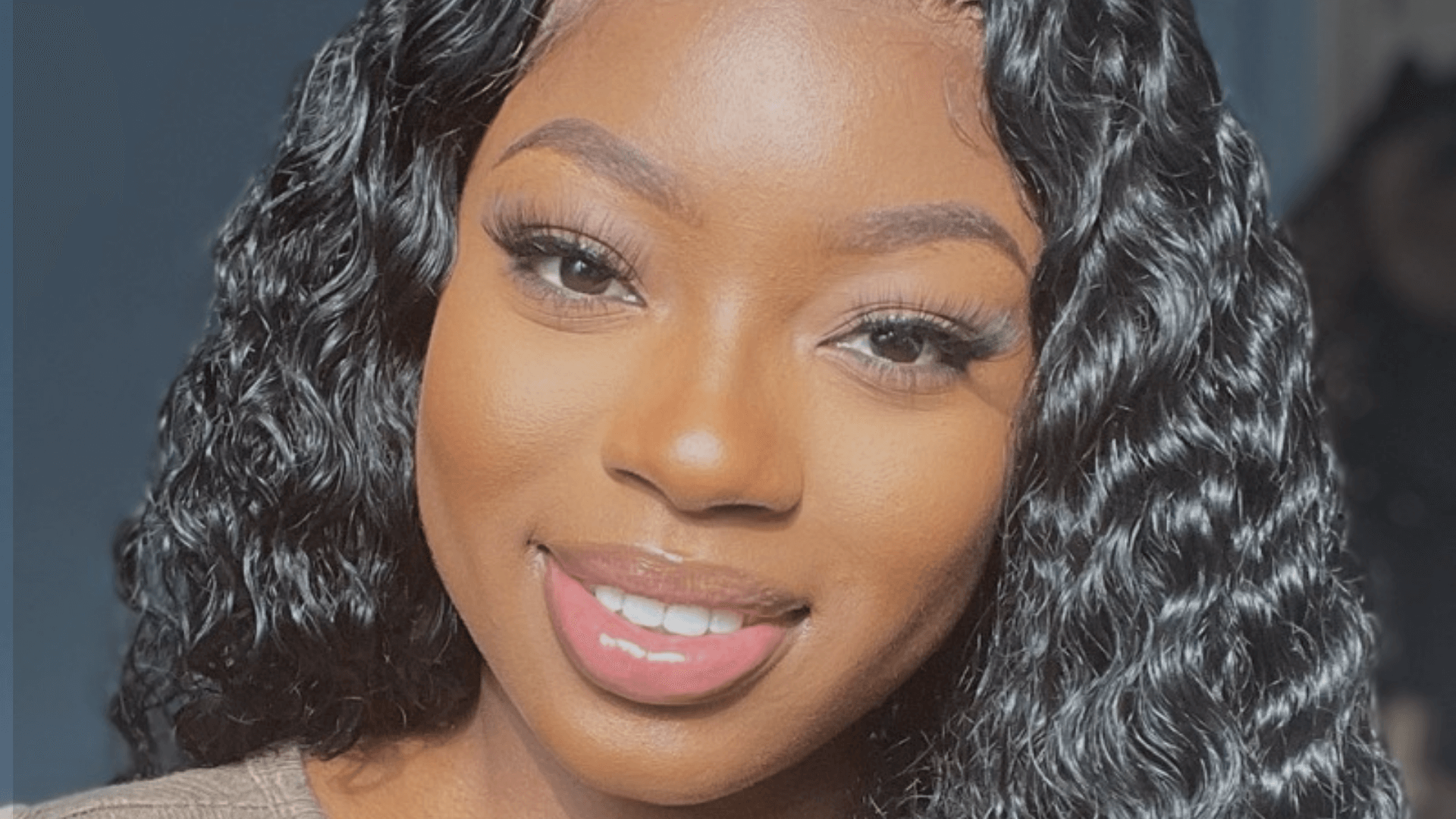 Esther Ogunmefun is a junior software developer at CompareTheMarket, currently working on the Android mobile team.
She has firmly established herself in the IT sector after graduating from the Code First Girls and Makers program; going on to receive the 2021 Software Power List Award for not only doing extraordinary work in tech herself but also motivating, mentoring, and supporting other women. She is a strong advocate for female and black representation in technology, speaking at CTM on Diversity and Inclusion. Esther is dedicated to creating work settings in which individuals can be themselves and feel like they belong, no matter where they are.
Since joining CompareTheMarket she has been keen to help drive and promote Diversity and Inclusion where she can. As someone who took a somewhat ad hoc path into tech, she is there to advise and encourage those who want a career in tech but don't know where to start.
How did you become interested in tech?
That's an interesting story; when lockdown hit back in 2020, I wasn't working in tech. It was a very fast career change; and one that was unexpected and not one I was thinking about.
One of my friends forwarded me a link to the CodeFirstGirls web development course. Essentially, I had time on my hands during lockdown as I was working in marketing, and so naturally everything was put on hold. I chose to take the CodeFirstGirls course. One of my mentors observed how quickly I picked up the skills and training and told me about a job opportunity at CompareTheMarket through the Makers Academy. I didn't think I would get it because obviously, I had no experience in tech. But I did, and as a result, I'm here. I began in September 2020, completed three months of training, and then began working with CompareTheMarket in January 2021.
You're a perfect example of how getting into tech has no expiration date. Tell us about your perspective on going into something completely unfamiliar?
Last year, especially during lockdown, it was that time of year when people like to re-evaluate their lives. The opportunity for me with CodeFirstGirls arose, I didn't need to have a tech background and I was thinking that if I'm going to try something new, I should attempt it now or I'll never try it. It was unexpected, but bittersweet because there was a purpose for the lockdown, but I had plenty of time to think about it and start this new chapter.
Now you've been in the industry for about a year and have a deeper understanding, what would your professional advice be to your younger self pre-tech?
I'd recommend finding a mentor as soon as possible. I had a mentor myself, but looking back, I wish I had had one earlier as having someone with industry knowledge, who can send you in the right direction to the appropriate websites to develop and learn, really does help.
I would have also advised myself at the outset to learn independently outside of CodeFirstGirls and Makers to broaden my knowledge and abilities and ensure that I am always improving. Tech is such a huge field with so much to study that you never truly know what you want to pursue unless you dabble in a few different forms.
So, are you enjoying working in tech now? Do you feel like it's been a positive career change for you?
I love it. I feel like this is always supposed to be. I don't believe I could find another career that would make me feel as fulfilled or as enjoyable every day.
In today's world, there has been such a big shift of focus on companies trying to embrace and promote diversity and inclusion within the business. How would you encourage more Black Females to get into the industry?
I think, obviously, programs like CodeFirstGirls, Makers, Black Girls in Tech, there's a lot of initiatives and communities that help people get into tech. I was lucky that my friend sent me the link, but if you are lost there are lots of communities in which offer advice and people are there to help. So, for someone that's really new, I would just say find a community that properly suits you, whether you're a black girl, whether you're a female, whether you're a minority, there's communities available for you out there. They're very willing to help, which is the reason they started their communities, even if it's just a few questions. It also can encourage independent learning, because anyone can go on Udemy, or similar websites, just to learn a bit more information as a starting point. It can be overwhelming at first but once you start understanding and developing it can lead to great opportunities.
The connection between having a diverse and innovative workforce is undeniable. But the statistics of females and people of colour within the industry don't reflect that. What do you think tech companies as and in industries, as a whole can do to make it more inclusive for promoting a diverse workforce?
I believe it can be difficult for recruiters in these sectors to discover a pool of candidates because, if you simply go via the mainstream process, it's usually the people with the flashy degrees or who have worked their way up in the field who apply or who attract the spotlight. But I often stress that projects like Makers and CodeForGirls are great places to start since they're aimed at individuals who don't have a computer science degree or who don't want to go the traditional route but have the skills and qualifications necessary for the role. I believe that businesses should recognize that it doesn't take much time to do some research into what organizations help and train people who are the minority.
When companies like CompareTheMarket, Google, and the Financial Times collaborated with Makers, I was delighted since it was such a great opportunity. However, I believe they should do it on a larger scale, because even at CompareTheMarket, there were only two open positions in London and perhaps eight or ten in Peterborough. In a firm of 1000 individuals, that's only 10 people, which isn't representative or diversified. I'm an example because, even though I've only been here a short time and came through the Makers Pathway, I've tried my hardest to do my best in the company and make the most of the experience. My degree wasn't in computer science, but the fact that I've been at here for over a year implies that I'm benefiting the firm in a positive way. Companies need to realise that there are a lot of places you can recruit from and different avenues to go down not just going down the mainstream one and if they do, they can experience the benefits of having a more diverse and inclusive work culture.
Regarding the accolades you mentioned, it's fair to say you've been dominating it in the IT world, winning the 2021 Software Power List Award, which is incredible. Is this a professional high point for you?
It is, without a doubt, a career highlight; I would be lying if I said otherwise. It came out of nowhere; I had no idea I'd been nominated, so it was a great surprise. However, most of my professional highlights have occurred inside my team. It makes me love my job when I feel appreciated and valued by my co-workers. I believe I put in a lot of effort in my position, therefore I enjoy it when it is recognized or rewarded. You can be sent a note on CompareTheMarket with a voucher if you have done something well and I think those moments are always really, lovely.
From working at a company that is trying to obviously move forward, represent and celebrate diversity. How do you think diversity and inclusion drives innovation and business growth?
I believe that having a diverse workforce is one of the most essential aspects in driving innovation and growth. Look around at the world we live in; it is incredibly diverse and full of individuals from all walks of life. Even within a single nation, such as the United Kingdom, we are so varied that the market is always shifting. There are several issues that must be addressed. And there are so many various types of clients that are target customers for businesses, but each one is unique and necessitates a distinct understanding or expertise.
So having a diverse team allows you to truly understand different types of consumers and individuals. You can gain greater insight into things you might not have considered. So, if you recruit employees from diverse backgrounds, individuals of a certain age range, different genders and religions, you can understand the challenges they encounter, as well as issues you may not have considered, such as accessibility, services, or rewards. We live in a multicultural world with a diverse population, so why not reflect that in your workforce. At the same time, you may build a mentality that allows you to break free from your own way of thinking and think about the entire market, open-mindedly and holistically.
Thank you so much to Esther Ogunmefun for taking the time to talk to us in this interview. We wish you all the luck in your future endevours.