Black History Month: Spotlight On Adanna Igbokwe
11 Oct, 2021
5 minutes
Adanna Igbokwe is an accomplished IT professional who specialises in video conferencing and ...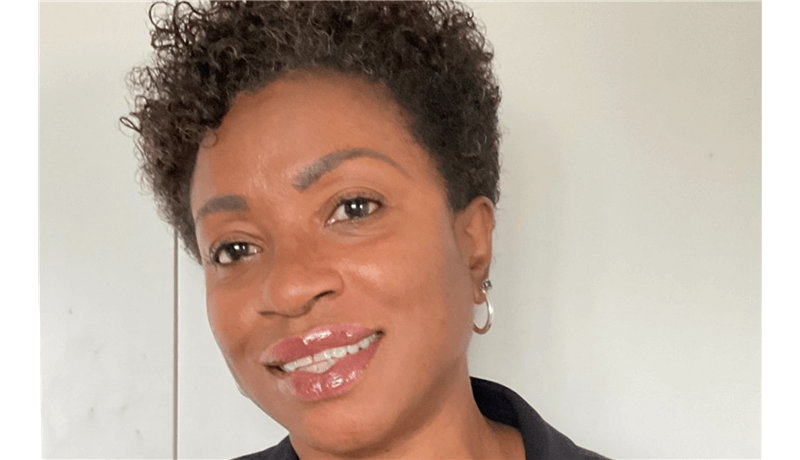 Adanna Igbokwe is an accomplished IT professional who specialises in video conferencing and TelePresence systems.
With over 20 years of IT expertise, Adanna has worked as a Technical Consultant for Dell and as a Consulting Systems Engineer for Cisco, where she dealt with client concerns and provided technical assistance to partners in the evaluation of solutions.
We were lucky enough to catch up with Adanna to ask her a few questions about her journey in tech and how we can help encourage more future leaders to get involved within the tech industry…
How did you become interested in working in tech?
My interest in IT was first piqued when, as a young HMRC Tax Officer, I was fortunate to be part of the team that tested the implementation and rollout of Windows operating systems. It was after this that I decided to retrain and go back to university where I studied Information Technology.
Tell us about your journey into tech as a black woman?
My first role as a graduate was working as a 1st and 2nd Line Support Engineer for a dial-up internet service provider (BT LineOne). I used the work experience to hone my customer service skills and further advance my technical knowledge. I was then fortunate to have been headhunted for a role as a Solutions Consultant working to configure and install servers and storage. Through a previous work connection, I was able to discover a passion for video conferencing - I am always delighted at being able to configure systems to join live video-based meetings. I've been at Zoom for almost three years, as a Solutions Engineer delivering unified communications and collaboration solutions that meet today's challenging work and learning environments.
If you could go back in time to the beginning of your career in tech and give yourself a piece of advice, what would you say?
Don't settle - persevere in hard times, be confident in your ability and reach higher to achieve bigger, better goals. More importantly, I'd tell myself to embrace the new experiences and use it to gain knowledge and confidence.
What's one piece of advice you would give to black women entering the tech industry?
Don't let rejection stop you! Believe in yourself, turn up and stand tall. You've worked hard and earned your seat at the table and deserve to speak and be heard. Enjoy the journey, continue to fill in knowledge gaps with educational programs and engage in communities like TLA Black Woman in Tech to expand your network. Don't wait to apply at time that you think you're ready; jump in.
What can tech companies do to make the industry more inclusive of Black women and other people of colour?
Make space. Representation in tech really matters, especially when it comes to making the industry more inclusive of Black women and other people of colour. People need to see someone who looks like them in these roles and on tech platforms. Tech companies have come a long way, with ground-up approaches to start to make the workplace more inclusive. Approaches such as establishing principles, focus on Diversity & Inclusion, and being better at creating recruitment programs to attract more diverse talent.
However, organisations can do more to embrace an inclusive environment that welcomes, respects, and includes different backgrounds, cultures, and opinions to create a much richer talent that'll perform at their best.
How can we encourage more women, especially minority women, to get into the industry?
Education and awareness are the key for both women and organisations. Women should always try to find time to attend conferences to network in a desired area of focus. Network communities and organisations need to do more to collaborate with educational institutions and bring together a dynamic group of black techies, start-ups, and entrepreneurs to host trade shows.
Can you tell us about a challenge you have faced and how you overcame it?
As a wife and mother of two beautiful daughters the biggest challenge was often trying to find the right balance between work life and home life. Particularly as you may be aware of how it can be difficult to be taken seriously due to gender perceptions. For me it required the support of my husband and family, and I was also fortunate to have approachable managers who were willing to accommodate the occasional requests for flexibility.
Thank you Adanna for taking the time to answer our questions, we wish you all the best for the future!