What Can I.T Teams Do To Hire More Female Employees?
30 Aug, 2022
5 minutes
The lack of women in technology is a controversial subject that is difficult to solve. ...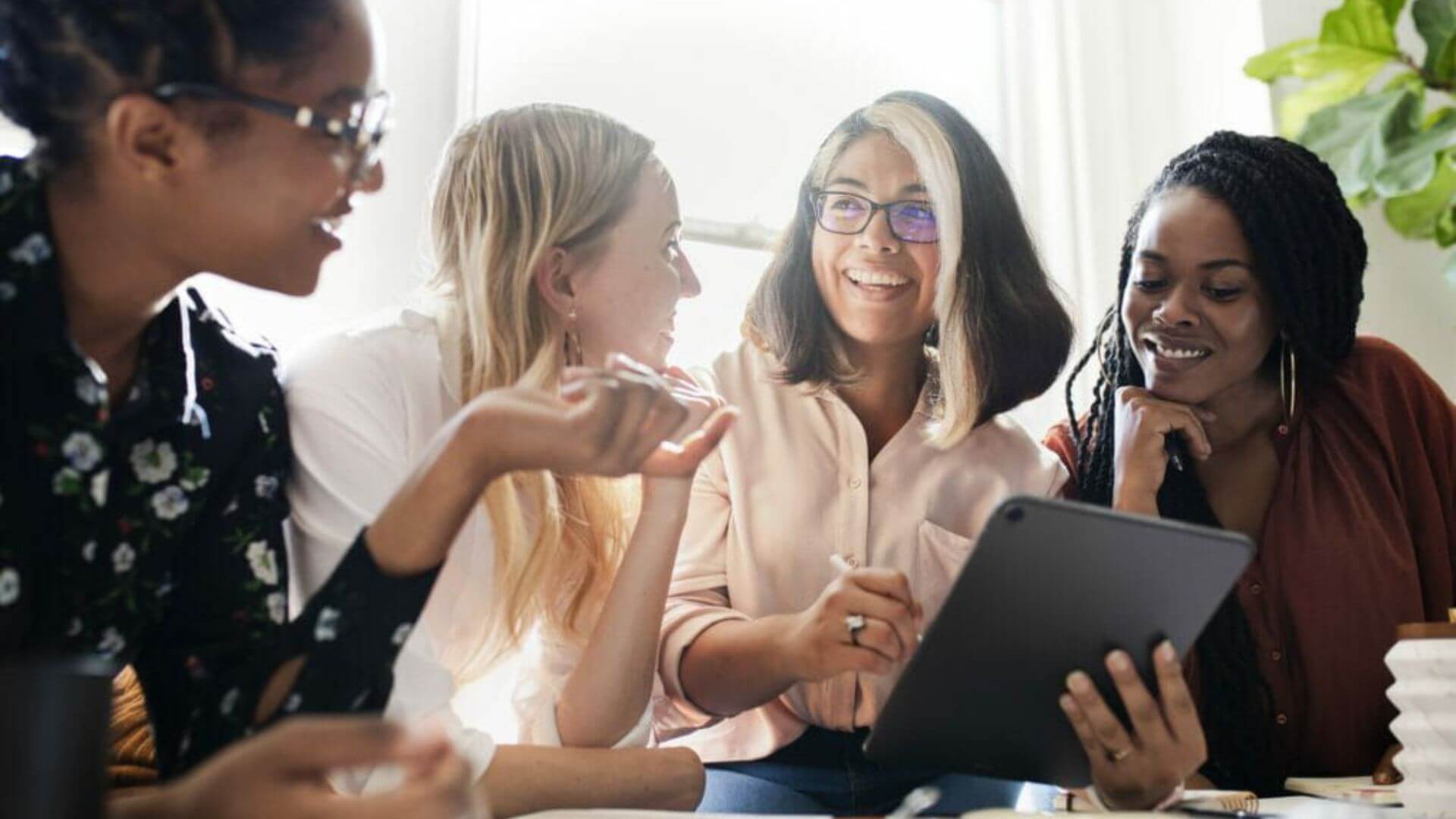 The lack of women in technology is a controversial subject that is difficult to solve.
There are many reports of bias, unequal pay, and restricted opportunity. The tech sector is still having trouble locating, hiring, and retaining women despite data that shows a strong link between having more women in leadership positions and higher returns on invested capital and sales. With only 19% of the tech sector in the UK being female, women continue to be underrepresented. Only 26% of positions in the US's tech sector are held by women, and only 16% of those are at senior ranks.
As well as attracting more women into tech roles, companies also need to work harder at retaining female tech talent. Women leave the tech industry at a rate that is 45% greater than that of men, claims Forbes. According to a study done by Indeed, a lack of professional advancement is the main cause of this, closely followed by inadequate management and slow salary increases. Only 50% of the women polled in the analysis believed they had the same possibilities to hold senior leadership positions as their male colleagues, according to the report.
If the UK's industry is to continue to develop and stay ahead of competitors, gender parity in the tech sector must be achieved. According to the McKinsey Delivering through Diversity report, businesses were 21% more likely to achieve above-average profitability when comparing those in the top quartile for gender diversity on their executive teams to those in the bottom quartile.
What can businesses do, then, to recruit and keep women in the tech industry?
There are some practical steps you can take if you wish to increase diversity and benefit from the creative input of the other half of the human race. Here are some recommendations for tech companies looking to attract and retain outstanding female talent.
1. Actively Seek out and Employ Women
The first step to adding more women to your team is as easy as it sounds: actively seeking out additional female applicants. You should let people know that you wish to hire women for tech roles from both inside and outside of your networks.
2. Give women a voice
Creating mentorship programs and employee resource groups exclusively for women is one of the best methods to support and retain emerging female IT talent and enhance long-term engagement in a career. Although hiring more women for tech jobs is imperative, the only way to truly support and inspire women is to give them platforms. Examples of such platforms include inviting women to panel discussions, allowing them to share their experiences with various outlets, and simply giving credit where it is due internally. Their perspectives contribute to both the ongoing and upcoming conversations within our industry.
3. Competitive and fair salary
At the beginning of their careers and throughout, women in technology prioritise their salaries. Since the implementation of the gender pay gap reports, businesses must disclose their gender pay gap. Equal compensation for equal work is obviously of utmost importance. Therefore, implementing transparent pay practices ensure that women enter into companies on fair pay and do not undersell themselves at the interview stage.
4. Promotions
A key strategy for attracting and retaining female IT talent is representation. It is possible to improve a company's reputation and set a good example by openly advocating and championing equality. Recruitment and retention are strongly related; for instance, if a female candidate observes women working for the company in high roles, it may inspire her to pursue a similar position. In the computer sector, 39% of women and only 8% of men see gender bias as a barrier to advancement. Giving women equal opportunities for advancement and highlighting their achievements is crucial for attracting and retaining women in tech roles.
5. Gender-neutral recruitment process
Tech organisations must develop a flexible recruiting strategy that considers the unique needs and goals of women in order to strive toward achieving a gender-balanced workforce. The hiring process can be improved by making little modifications, such utilising gender-neutral wording in job descriptions. According to research, job descriptions that deliberately discourage women from applying for positions—particularly in the computer industry—are skewed toward men. According to a study by LinkedIn, women believe they must satisfy all requirements before applying for a job, whereas men often do so after satisfying approximately 60% of them.
Blind hiring practices are another strategy to recruit female employees. These can include pre-employment tests, gender-neutral CVs, blind candidate screening, and even requirements that shortlists have an equal number of men and women.
6. Inclusive work culture
It goes without saying that if a company or place of employment develops a reputation for having a hostile atmosphere for women, it will deter female candidates and make it more difficult to keep women in the workforce. Companies must regularly review their workplace policies to support new diversity and inclusion initiatives.
Sending surveys to the workforce is one approach to accomplish this, allowing the workers to offer a candid opinion on concerns pertaining to culture and solutions. Introducing minimum standards can also contribute to a more inclusive workplace. For instance, businesses could mandate the presence of at least one female worker on internal committees that make decisions about dress codes, partnerships, and diversity initiatives.
If you're looking for a new opportunity within a company that values the importance of female representation in the workplace, we have a dedicated team who are on hand to find you the perfect role to fit your requirements and desired work environment. Contact us today to speak to one of our team today.