Pride: What Is It And Why Is It Celebrated?
01 Jun, 2022
5 minutes
June is Pride Month, a month dedicated to honouring LGBTQ+ groups and celebrating the right ...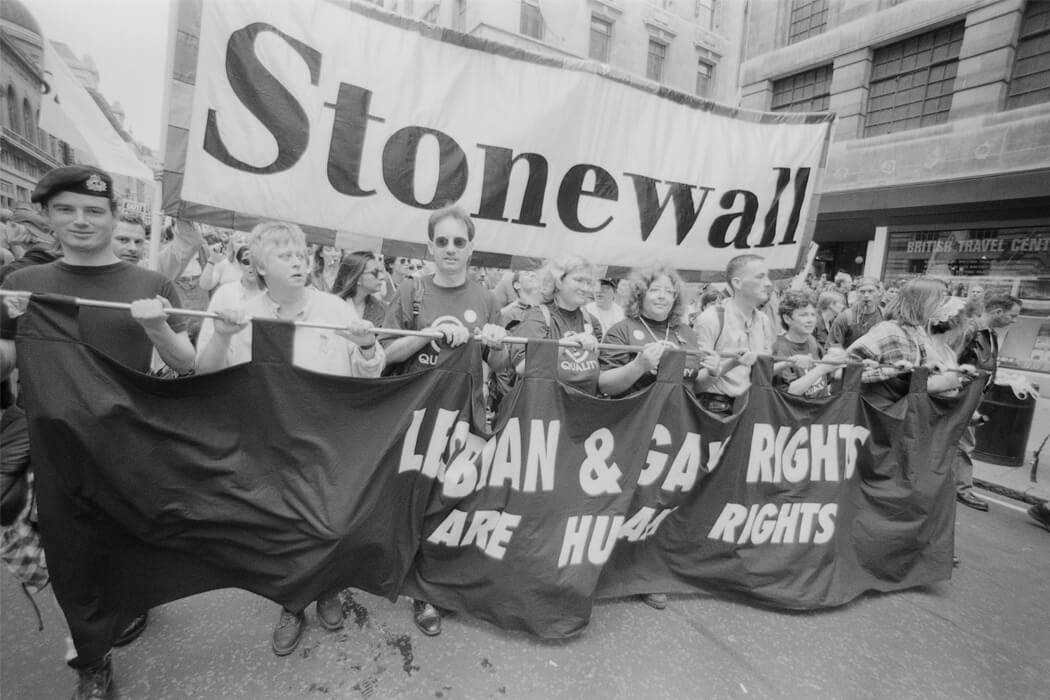 June is Pride Month, a month dedicated to honouring LGBTQ+ groups and celebrating the right to be oneself.
It is a celebration of people coming together in love and friendship to illustrate how far LGBTQ+ rights have progressed and how much work remains in some areas.
Acceptance, equality, honouring the achievements of LGBTQ+ persons, learning about LGBTQ+ history, and raising awareness of issues affecting the LGBTQ+ community are all part of Pride Month.
The initial organisers picked June to commemorate the Stonewall riots in New York City in June 1969, which sparked the contemporary gay rights movement. The majority of Pride festivities take place in June each year, while some areas celebrate at other times of the year.
But how did the last half-century of Pride become what it is today, and what are the best ways to celebrate? Let's take a look at Pride's history, its impact around the world, and what the future holds for the movement.
What is Pride Month?
Pride Month is an entire month dedicated to uplifting LGBTQ voices, celebrating LGBTQ culture, and advocating for LGBTQ rights, and it is founded in the long struggle of minority groups to overcome discrimination and be accepted for who they are. There have traditionally been parades, protests, drag performances, live theatre, and tributes and celebrations of life for members of the community who have died as a result of HIV/AIDS during the month of June around the country. It's a combination of political campaigning and a celebration of everything the LGBTQ community has accomplished over the years.
Where did it start?
Pride Month commemorates the June 1969 Stonewall Riots.
In the early hours of June 28, 1969, police raided the Stonewall Inn, a gay bar in New York's Greenwich Village, and began dragging customers outside. Tensions quickly escalated as patrons resisted arrest and a growing crowd of bystanders threw bottles and coins at the officers. The LGBT community in New York, fed up with years of harassment by authorities, erupted in three-day neighbourhood riots.
The Stonewall Riots gave the global 'Gay Liberation' movement a new push. Encouragement of talks regarding the lives and perspectives of LGBTQ+ people was a key component of this movement, as did fighting for fundamental change in how LGBTQ+ persons were viewed by society. In the UK, for example, the Pride movement witnessed the emergence and establishment of grassroots organisations that sought to stop the mistreatment of LGBTQ+ individuals. The Campaign for Homosexual Equality is a key example of this.
Brenda Howard, a bisexual activist, organised the first Pride event in New York City on June 28, 1970. The first march, dubbed the Christopher Street Liberation Day March (after the street on which the Stonewall Inn is located), was a mix of celebration and protest. The next year, in 1971, Howard organised another event, and Pride marches sprung up all around the world.
The Stonewall Inn was designated as a historic landmark by the city of New York in 2015, and President Barack Obama later declared it as a national monument in 2016.
What has the Pride Movement achieved?
Since the Stonewall Riots, LGBTQ+ people have fought globally for their rights and liberties. In most countries, more than 2,000 years of homophobic, biphobic, and transphobic persecution have been significantly scaled back in less than half a century, which is a remarkable achievement. All of this achievement is the product of national and worldwide LGBT+ groups' courageous, imaginative, and unwavering campaigning despite all odds.
Following the first Pride, the number of nations that have legalised homosexuality has increased, and same-sex marriage is now permitted in over 30 countries. LGBTQ+ people today have personal and political rights in countries around the world, including Colombia, New Zealand, Iceland, Ireland, and the United Kingdom (for example, equal partnership).
The Pride movement is still fighting for LGBTQ+ rights in the twenty-first century. Following a protracted campaign for state support and safety, Serbian LGBTQ+ activists held a successful Pride march in Belgrade in 2014. In 2014, Denmark became the first European country to enable transgender people to have official documents (such as passports) that reflect their gender identification, thanks to the work of LGBTQ+ activists.
Why is the History of the Pride movement important today?
It is important to learn about and remember those who fought for the right to celebrate Pride in order to truly appreciate it.
1. Remembering that Pride began as a protest reminds us of how Pride can continue the battle for LGBTQ+ rights around the world today.
2. Knowing who founded the Pride movement serves as a reminder that Pride Month events must be inclusive.
3. Reflect on how the Stonewall rioters were treated highlights the significance of Pride as a celebration.
Learning about the origins and history of Pride and the Pride movement not only informs us about why Pride month exists, but it also demonstrates how this past is essential to how people will celebrate Pride in the future. Pride is "a reminder of the strength of standing together in spite of those who wish to divide us," according to Stonewall. Because of the efforts of LGBTQ+ activists and individuals from all around the world, Pride is a unique event.
We want to shine a light on the topic specifically for those working within IT Infrastructure. Whatever your business, there is no doubting the benefits of a diverse workforce. If you're interested in finding out more please contact us today.