Black History Month: Spotlight On Jessie Auguste
19 Oct, 2021
5 minutes
Jessie Auguste is a Psychology graduate who transitioned into software engineering early 202...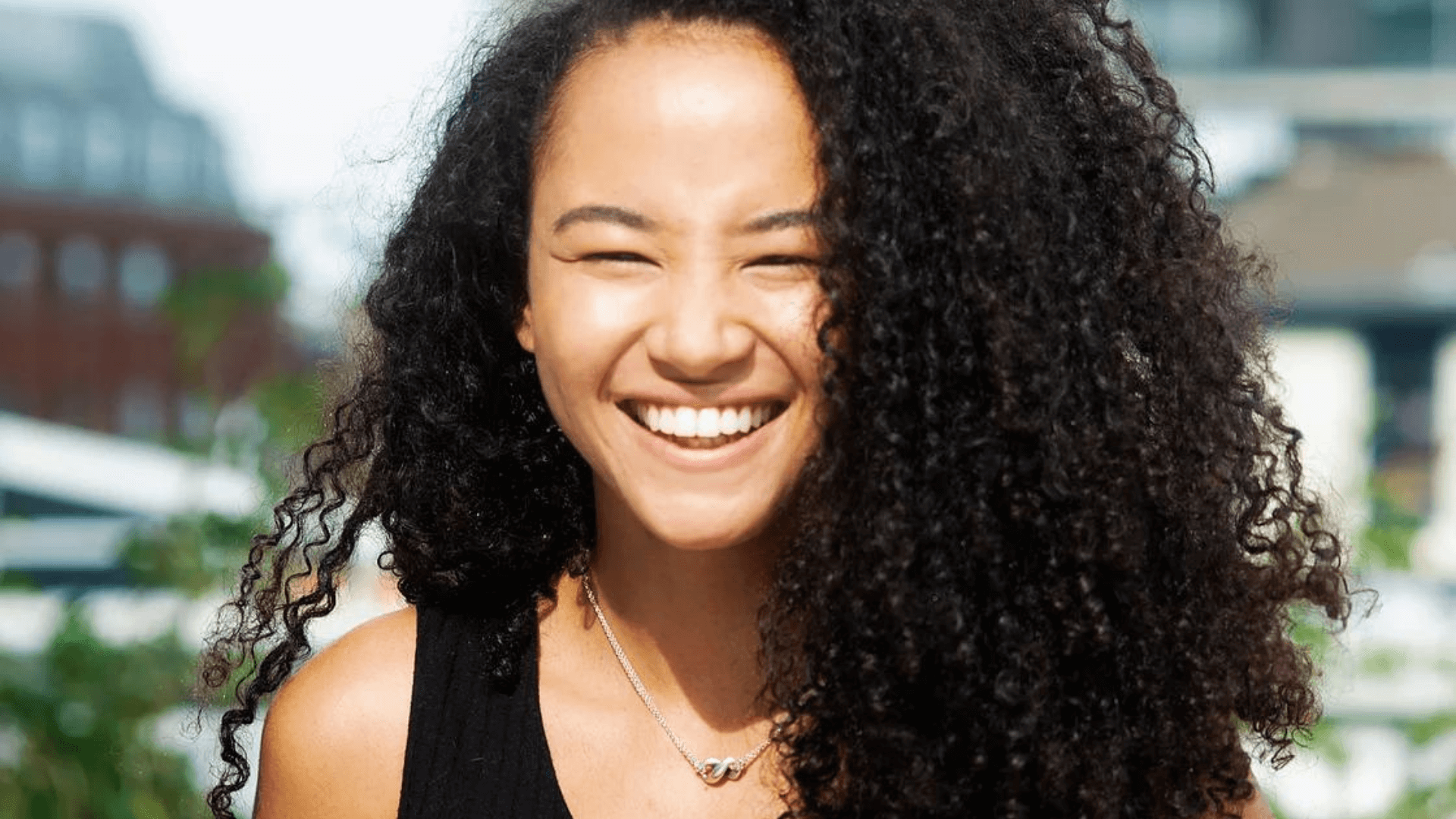 Jessie Auguste is a Psychology graduate who transitioned into software engineering early 2021.
She was eager to work in software after gaining exposure to the tech industry whilst working at a cyber security start-up, CybSafe, first in marketing and then in customer success.
With the aid of self-study and encouragement from many online groups and her employer, she was able to make the career transition into tech. Outside of work, Jessie is passionate about equality, diversity, and inclusion, and she volunteers with organisations that help underrepresented people break into the tech industry. She assists Coding Black Females with event planning and social media as a part of the leadership team. She's also part of the Black Valley team, an intensive professional mentoring programme that provides support and community to black people working in IT.
How did you become interested in working in tech?
I had no clue I'd end up in technology. I wasn't sure what I wanted to do after a couple of years living overseas and teaching. A recruiter approached me about a position as a Market Development Specialist at CybSafe, and I immediately fell in love with the company's purpose, vision, and team spirit. From then, I acquired insight into the sector, which set off a chain reaction in my IT path.
Tell us about your journey into tech as a black woman?
My journey wasn't very typical, as I hadn't considered it a goal until I was already there. It was just not a place where I could see myself fitting in. I didn't believe it was feasible for me to fit in. I could see myself transitioning into a technical job after being so warmly welcomed by the CybSafe team,
However, after being so welcomed well as the support and growth possibilities offered by groups like Coding Black Females and Black Valley.
If you could go back in time to the beginning of your career in tech and give yourself a piece of advice, what would you say?
Stop doubting yourself!! You do belong there. You will understand those tough concepts and you can become competent. Give yourself the time and space to learn and reflect, don't push yourself too hard. We are all beginners once, and the experience you have in other areas will come back to benefit you in the long run.
What can tech companies do to make the industry more inclusive of black women and other people of colour?
Don't just focus on the statistics and setting hiring incentives. What are you doing to retain and develop your diverse talent? Make sure the black women and people of colour that you have hired, have all the support they need to succeed. You might not know what that support needs to be, and that's ok, but make sure that there is space for that dialogue to happen, ask them what they need and check in!
How can we encourage more women, especially minority, to get into the industry?
I strongly believe that representation matters. It was through communities that I got to see black women in senior technical positions, which made it all seem possible to me. Hiring for entry level roles diversely isn't enough. Develop diversely! Make sure that there are opportunities for women to attend sessions where they get to ask questions about how you are addressing the inequity and inequality within your organisation.
What's one piece of advice you would give to black women entering the tech industry?
Find a community for support. It does not always have to be for learning purposes but having a group of people who understand your experience, who can understand you when you don't quite have the words to articulate how you're feeling, can make all the difference.
What's has been your career highlight?
My biggest career highlight has been being able to give back to the community that inspired and supported me. Leading events and workshops where I am able to teach other black women the things I thought I would never be able to understand.
How do you think diversity and inclusion drive innovation and business growth?
Diversity of people inevitably leads to diversity of thought and ideas. This has an incredible impact on innovation. By fostering values of belonging for all people from all backgrounds, an organisation has the potential to create an environment where everyone feels driven and valued, which will be a massive driver of growth.
Thank you Jessie for participating in our series, you have an incredibly bright future ahead of you!