Are Application Tracking Systems Helping Or Hindering Successful Recruitment?
08 Nov, 2022
5 minutes
Application tracking systems (ATS) are nowadays being frequently used by companies and recru...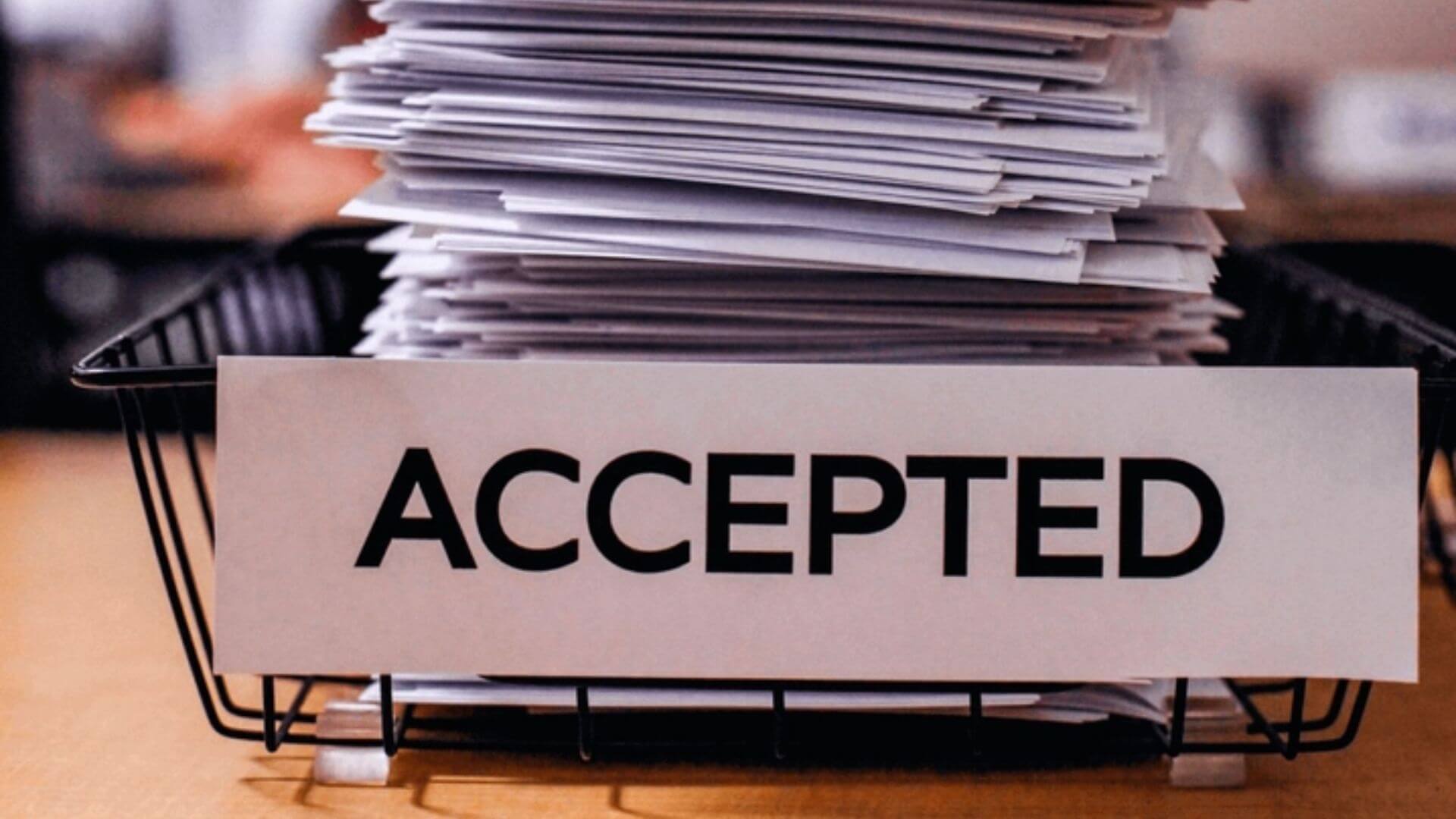 Application tracking systems (ATS) are nowadays being frequently used by companies and recruiters to streamline their hiring process.
There are multiple controversies as well as multiple praises to be found online about the system and its success rate. This system does allow recruiters to keep track of candidates throughout the recruiting and hiring process while having the system function on automated administrative tasks. This means that the scanning and viewing of resumes are taken over by a system rather than the recruiter themselves. One can imagine that this stirs some controversy, as your skills and CVs are being reviewed and judged by technology (which has room for errors), rather than by humans.
Before identifying the positives and negatives of ATS, and determining whether they are more beneficial or harmful to companies hiring processes, we want to understand how they work.
4 basic steps to understanding how an ATS works:
1. A job requisition enters into the ATS. This requisition (CV) includes information about the candidate's position, desired skills, past experience, etc.
2. The ATS uses this information to create a profile for the candidate
3. As applicants submit their CVs, the ATS sorts and rank them based on how well they match the company profile.
4. Hiring managers then quickly identify the most qualified candidates and move them forward in the hiring process.
Some key features which ATS operates:
- Resume parsing: The process of extracting data from resumes (contact information, work history, etc.).
- Advanced search: enables you to filter applicants by specific keywords.
- Candidate sourcing: Allows you to actively search for, identify and reach out to potential candidates.
- Advanced analytics and reporting: This allows you to generate detailed reports on job seekers, hiring trends, and other data.
- Ability to schedule interviews: By automating interviews, you won't have to waste time rescheduling, sending out reminders, or coordinating multiple calendars.
- Automation based on certain events and conditions: the ATS will only be triggered to do something if a specific scenario occurs.
All in all, an ATS seems too good to be true for recruiters. However, A study by Harvard business review revealed that 88 percent of recruiters felt that qualified candidates were ignored by an ATS because they did not match the exact criteria established by the job description. This leads us to question the effectiveness of ATS and whether it is more efficient, or if traditional methods of recruiting show more promising end results. To analyse this we will list the benefits and disadvantages of ATS and create a judgment upon the following statements.
Benefits
1. Streamlines the hiring process
ATS software allows you to automate various tasks of the hiring process can save you a lot of time and free up your recruiting personnel for other high-value tasks. Posting to multiple job boards, tracking candidate applications, notifying candidates individually, and scheduling interview feedback can all be automated. Not only will it speed up the time it takes to do all of those tasks, but it will also increase the overall quality through standardization.
2. Resume and CV scanning
With recruiters who have to scan up to hundreds of resumes per role, even just scanning can take a lot of time. ATS software can be used to review applications and filter out candidates according to keywords and key searches based on the available position. Therefore, the number of resumes a recruiter has to review is a lot less, which opens up more time redirected to higher value items of the business.
3. Speeds up the recruitment cycle
Having candidates' information centralized on a single platform gives recruiters access to organized information allowing them to review and compare candidates more easily and quickly, which leads to a lower cost-per-hire. All communications, including notes, interviewer ratings, cases, and more can be stored and viewed in one location, which simplifies and speeds up the evaluation process.
4. Reduce unconscious bias
As ATS is automated and runs on information and data rather than human conception, there is definitely a reduction in unconscious bias when starting the hiring process. This makes way for individuals to not be judged on appearances or any other external factors, and have more focus put on their skills and assets.
5. Enhance reporting and compliance
Keep management up-to-date on the candidate pipelines for each job and the effectiveness of different job boards. Easily capture track, and report voluntary EEO data, while remaining in compliance with the guidelines set forth by the EEO/OFCCP.
Disadvantages
1. Job-Seekers do not like them
Studies have been conducted, identifying that 75% of clients use ATS, and 94% say that it improves the hiring process. However, this is a stark difference from what candidates are saying. They describe this type of hiring process as frustrating and full of bugs and glitches. On top of this, there is the argument that they aren't sure their application will ever get reviewed by a human. Alongside this, most ATS also require the candidate to create a new account with the system, upload their resume and cover letter, and then also fill out exhaustive questionnaires that ask for the very same information in the resume. All in all, the user experience proves to be lacking and only aids the client.
2. Additional cost
The annual price tag of setting up an ATS isn't presented as transparent as it can be. Some other costs that most ATS providers include which they don't tell you about are:
-Implementation time and cost
-Integration with other systems which already exist in your company is time-consuming and resource-intensive
-Recruiters and upper management need to change their workflow to adapt to the new systems. Several times this is not embraced easily and proves to bring in a lot of challenges.
3. Possibility of filtering out optimal candidates
Applicant tracking systems use optical character recognition (OCR) to "read" documents like resumes and cover letters. These systems often fail, without you being notified. And when they do work, they look for cookie-cutter resumes that most closely match the wording of your job description. Therefore, recent college graduates, borderline candidates, career-switchers, and even people that just didn't practice good resume SEO will be at a disadvantage. It will leave extremely qualified people behind and the loss of those candidates may very well offset the positive impact of this function of an ATS.
4. Prone to manipulation
It is a known fact that an ATS, just like any other tool, is open to manipulation. Candidates who are well-versed with the filtering technology of the Applicant Tracking Systems can misuse the same and take advantage of the recruitment procedure. Irrespective of whether the candidate is qualified or not, he/she can simply stuff a resume with the right set of keywords to get selected. Such manipulation of the ATS can be extremely detrimental to businesses and deserving candidates.
5. Use of keywords
Applicants can be dismissed simply because they don't have the proper wording on their resume/application or they did not include the preferred industry keyword in their experience description.
Closing Arguments
ATSs can make the often-tedious practice of hiring more manageable and efficient. While potential hires may occasionally feel uneasy about the automated process, Applicant Tracking Systems can make it easier for those clients who have learned how to handle the automated system. Of course, as with many technologically based systems, removing some of the human judgment and leaving complex decisions to be made mechanically can result in an error.
The decision on whether or not to adopt an ATS rests on the specific needs, desires, and demands of the company. For instance, If the company has hundreds of applicants on a regular basis, then implementing an ATS might make sense. But if a company is hiring in a skills shortage, or wants to pay attention to detail when hiring the best talent, then an ATS would not be recommended. Furthermore, attention to detail is vital, which is what ATS is programmed to do, but including human emotional input and judgment when hiring is still an important aspect to have when interacting with candidates and clients.
If you are currently looking for a new position and do not want to be filtered out by an ATS, get in contact with us and talk directly to one of our recruiters. You can also visit our blog page for more topics on recruitment, IT, inclusive infrastructure, and more.