Female Tech Talent Spotlight Series: Elena Sinel
06 Feb, 2023
5 minutes
Elena Sinel, FRSA, is a multi-award-winning founder of Teens in AI and impact-driven social ...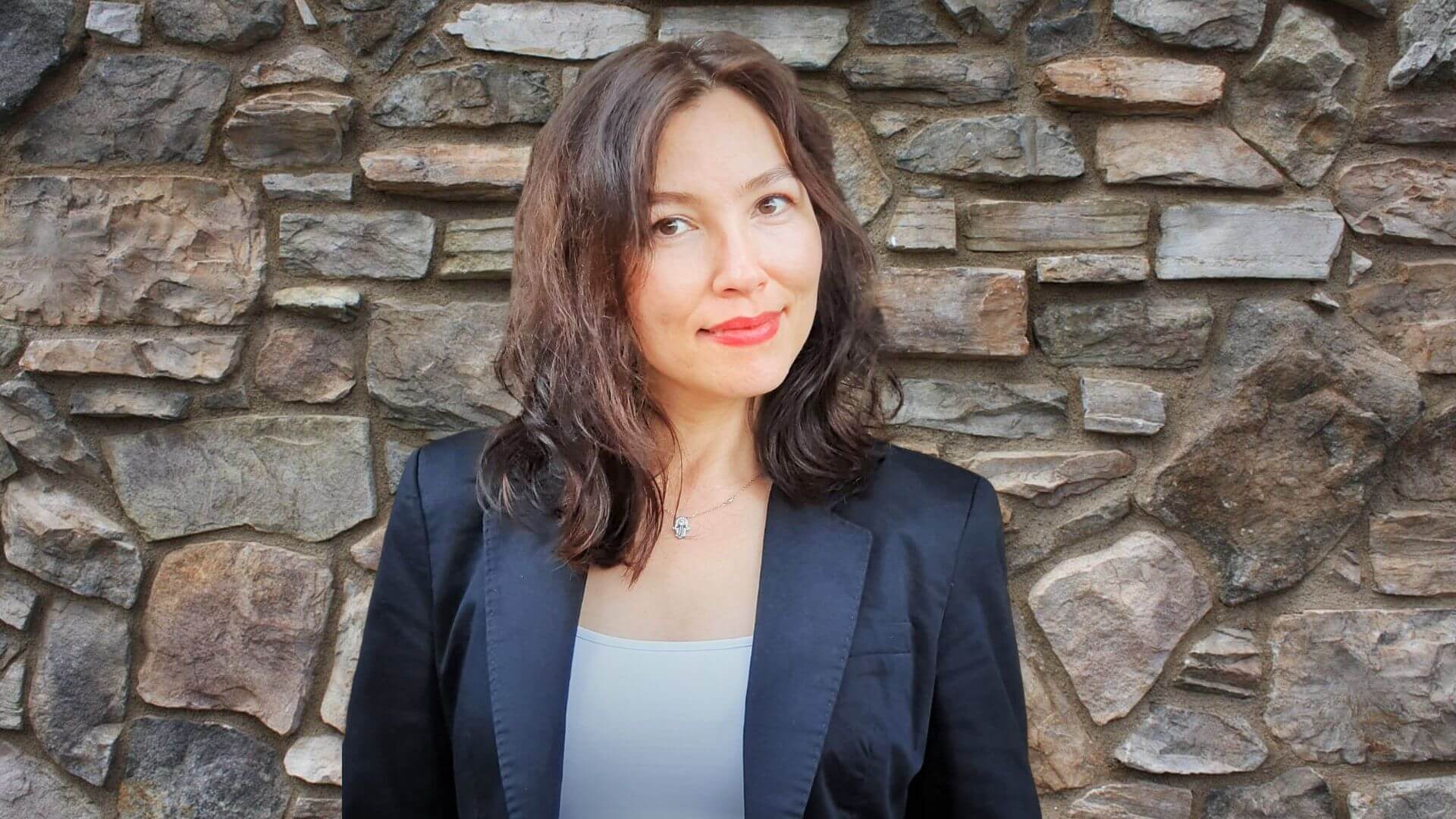 Elena Sinel, FRSA, is a multi-award-winning founder of Teens in AI and impact-driven social entrepreneur on a mission to inspire young people across the world to explore a future in tech and AI through collaborative hands-on learning experiences.
Officially launched at the ITU's AI For Good Global Summit to democratize AI and create pipelines for underrepresented talent, thereby improving diversity and inclusion in Artificial Intelligence. It offers young people aged 12-18 early exposure to AI for social good through a combination of expert mentoring, talks, workshops in AI/ML, human-centred design and ethics, hackathons, accelerators, company tours and networking opportunities. The vision is for AI to be developed by diverse thinkers and doers advancing AI for humanity's benefit.
Elena Sinel is a sought-after keynote speaker and policy adviser with a passion for diversity in tech focusing on female empowerment. Trusted by global FTSE 100 companies and governments to integrate the skills of tomorrow into educational systems today.
She is the recipient of many awards and achievements such as: Winner CRN UK Entrepreneur of the Year 2022, Winner GLOMO 2020 - Diversity in Tech, Winner GLOMO 2020 - Women4Technology –Industry Leadership Award and 50 Computer Weekly most influential women in UK tech 2019.
Please introduce yourself and give us a bit of a backstory as to what you do.
My name is Elena Sinel. I'm the founder of Teens in AI. We launched Teens in AI back in 2018 at the United Nations, AI for Good Global Summit. The intention behind this global movement was really to improve diversity in AI.
We have less than 22% of women in AI and it's less than 26% of women in data roles across the globe which is not representative. We have very little data when it comes to various minority groups or even people of colour. We have less than 4% of Latinx in AI and less than 2% of black people of colour in some of the biggest companies in the world. These statistics are poor, and I won't even mention the data released on LGBTQ+ or neurodiversity- there is a severe lack of data published.
The mission we are driving is about raising awareness about some opportunities and careers in AI, which don't necessarily have to be technical. By raising this awareness among teenagers (12-18 years old) we are looking to bridge the gap in the industry which is not improving as fast as we would like it to.
What does this mean for the technology industry?
We're building technology with very limited resources when it comes to diversity. It's very homogenous, white males who are still very much represented in the world of AI and data science, and they seem to be building technology that's being used by everyone.
Hence why we are constantly seeing, technology that has got various biases, particularly, facial recognition technology that's not detecting various skin tones and colours and various other tools that are being released, which have had limitations when it comes to various biases and other risks. These have been ingrained historically because they are not being developed by representative teams. There is a lot that needs to be done to address and improve this, and that is the mission we are driving with teens in AI.
You are targeting 12-18 years old with Teen in AI a hard demographic to get interested in a career in technology, what was the reason for targeting this age demographic?
The reason behind targeting the 12 to 18, age group is very simple. When my daughter was 12, I realised that the career information and advice she was receiving in her school was very limited. Even her, own teacher said "why would you want to study computer science? It's boring. It's for the boys." By giving this kind of advice and telling this to the girls, we are limiting their opportunities and options. I feel a lot of teenagers are not receiving a positive narrative about opportunities and careers in AI and data science.
This was the motivation for Teens in AI as at the age 12 to 18 is when we lose teenagers to technology and anything related to STEM, and that has been proven by so many reports that show young people aren't being exposed to what opportunities there are in AI, thus they are choosing traditional pathways such as doctors, lawyers. What they aren't realising is that every single one of these sectors will be affected by AI and technology in one way or another. There needs to be more demystification, awareness, and exploration of the topic among teenagers.
We need more focus on the demographic we are losing every year. Education has turned into a 'death by examination' where teenagers become more focused on passing an exam that they don't even look at the wider world and look at the news or read the papers.
We teach in our hackathons, how to ideate, how to brainstorm and how to find out the problem that exists before we dive into solving a problem. We also teach entrepreneurship skills, pitching skills, and just generally working together skills, which is something a lot of young people do struggle with because they're just constantly in front of screens.
We encourage them to think about how innovative it is, what it is that they're developing, and how different it is from everything else that's out there. It's always a fun environment where there is a lot of connection that happens. It allows these teenagers to network with role models whom they admire in the industry and want to be. We want to teach them life skills that they normally wouldn't be exposed to in a classroom, and offer them to start thinking about the opportunities to work at these companies.
It's clear to see that you have created an incredible network and community through Teens in AI. You are working with people globally, some in 3rd world countries, with a huge emphasis on diversity in terms of gender, race, experience, and background. Is this the case and can you tell me how did you manage to find, connect and bring all these people together and what impact you think you are having?
It is very global, Teens in AI are in more than 33 countries, and our next campaign is in February/ March and will take place in 24 countries around the world this all started during COVID. For us, it was the situation that is often described as 'innovate or die'. My colleague and I said we either need to pivot and figure out a way to do this online or wait for two years and then we just don't know what will happen. So we decided to do something online and create one of our programmes, which is called a hackathon and is normally very face-to-face and very reliant on communication. We weren't sure if we could recreate this kind of rich experience online but we thought we would try it anyway.
Armed with 14-15 teenage volunteers and no budget, I trained them in everything I knew about social media to help find these incredible people and mentors and found people who were very keen to get involved. We had Lord Clement-Jones from Parliament give a keynote speech, and phenomenal AI ethicists, amazing machine learning mentors, and data scientists either studying or already working in the field from all over the world came to join as mentors. With the help of word of mouth, we ended up with almost 300 kids and 70 projects were developed from just one hackathon. These children joined globally from the USA, Latin America, Pakistan, and India.
They connect people and bring people together in times when there was very little. And that's just how it started. The first hack, I think we had about 12 countries then and now we have grown bigger; we've had kids from as many as 140 cities around the world once join from countries as far as Fiji and Brunei and they have found us online and they join to meet other teenagers who are equally curious in this subject and build projects together. It is incredible to watch the global collaboration.
AI is such an emerging and cutting-edge technology that is reshaping the world we live in, however, to build truly powerful AI-driven solutions, the tech sector needs "diversity of thought." Why is diversity so important for the tech industry?
Diversity to me is not just a need for more women, but the need for diversity of thoughts. We need diversity of all who give their voice and add value to a technology that's being built. What happens when we don't have that diversity of voices from different backgrounds, we end up with technology that is not representative of all of these voices, views, and differences. It's the difference that needs to be embraced. We are creating technologies that are used by large demographics of society, but not everyone's opinions are being considered. As a result, we end up with products like the Apple Watch, which lacks a period tracker because the team that created it was male-dominated, or facial recognition technology, which cannot recognise people with dark skin tones because the team that created it was exclusively made up of white people and didn't think it was important to include data that is representative. We need diverse groups included in the very initial stage of product development so that their views are taken into account and they're part of building that product.
There are so many other examples of failures within technology, particularly when it's related to AI because AI does learn things very fast. The algorithms that are being built, are learnt from the dataset. If historically, an ethnic group or segment of a population has been disadvantaged then these biases are going to be reproduced in technology. Historically, if certain groups have not been given certain rights, then when we use old datasets, they will then be reproduced in so many different biases within the technology that we are building.
These are the kind of mistakes that we should be able to avoid by, adhering to some of the AI ethics frameworks that have been developed that are to do with transparency, accountability, making sure it's fair and just and does not infringe some of the fundamental human rights.
Looking to the future with teens in AI, what are you most excited about?
We are launching some very interesting courses to make them accessible for everyone, with the courses we are designing optimized for different kinds of languages globally. We are currently on a mission to develop some simple courses that will introduce teenagers anywhere in the world to some of the fundamentals of artificial intelligence, which will have some elements of AI ethics and will have a very strong emphasis on why this is needed and the very importance of diversity in AI.
This is something I'm driving at the moment behind the scenes and will be soft launching in spring, then hopefully getting traction and a lot of interest from schools directly. We want to make the lives of computer science teachers easier, particularly when it comes to some of the more complex subjects like artificial intelligence and data science.
We're hoping by doing this, we are again going to inspire teenagers into becoming curious about this subject and take the courses. We want to make it accessible; all you need is Wi-Fi, a laptop, or even a mobile, and you can learn. We made it accessible in terms of teaching as well. We're working with some PhD students in the US, and scientists who are designing those courses in a way that will be quite easily explained, to teenagers and that they can resonate with. The courses can be tailored at beginners' and intermediate levels with some added challenges for those who want to push themselves.
We're at a really exciting stage at Teens in AI where we are running our global campaigns to raise awareness and to bring hackathons into any city where we can find keen individuals to host our program or universities. We've grown our network to 30,000, people, many of whom are young, university students. It's a huge, pool of talent to tap into and to hire from so it's something that we really hope will help the industry, particularly when it comes to this diversity gap that we are desperately trying to reduce.
You've had an illustrious career; you have built up this initiative from nothing- can you tell us the most important lesson you have learned?
I think it's about being resilient and not giving up on something that you are passionate about. Not taking no for an answer. During COVID I could have just furloughed myself and waited it out but I thought, no, I'm not going to do that, I am still going to persevere.
Another thing, that even I sometimes fail at even after doing this for 8 years, is asking for help. Having done this for now for almost seven or eight years, I still struggle to ask for help. When you need help, don't hesitate to just go out there to your network or other people's networks and just ask for help because out of 10 people, maybe one will say yes and that is a big win already. The worst answer you get is a no. But without asking, you won't get any response. It's very important to have that courage and go out there and say, I need help.
A huge thank you to Elena Sinel for dedicating her time for this interview.
In celebration of and solidarity with International Women's Day, Teens in AI will be hosting its sixth annual IWD Global Hackathon from February to March 2023. This global initiative aims to highlight the need for diversity and equitable representation within the tech and AI industries. For more details visit www.teensinai.com/global-hack/ or simply follow along on social media! #IWD2023 Global Hackathon by Teens in AI
Connect with Teens in AI online
Website: www.teensinai.com
Social Media: linktr.ee/TeensinAI